A Night of Broadway With…Hills!
On Monday, January 25, PHHS held its first A Night of Broadway With…event! This event was run by Hills Theater Director Peter Fournier. Fournier planned it by reaching out to some of his friends that made it on Broadway.
A Night of Broadway focuses on constructive criticism and the arts. "There's going to be entertainment and a live band," Fournier said before the event. Not only that, but there was also a light show and raffles for the audience to win.
The people who performed were Broadway actors/actresses: Chris McCarrell from Les Miserables, Tyce Green from Spring Awakening, Corey Mach from Godspell, Kyra Kennedy from Legally Blonde. The host was Meg Maley who was a participant on the television show Big Brother.
Fournier spoke on what he hoped to get out of the event. "Make it an annual thing," he said. "Make it a big fundraiser, do bigger and better things."  The theater arts department at Hills gets the money from this event to purchase items that will enhance performances.
This event also included a "master class." Mr. Fournier said his own theater crew "will be fully engaged with Tyce [Green]. They get to hang out with all of them.  They get to perform together."  This class allowed our very own Pascack Hills theater crew to work with some of the Broadway performers and receive feedback from them.
Mr. Fournier cares about his high school performers so much that he even said himself, "It costs money, but it is worth it."
Leave a Comment
More from the contributor(s):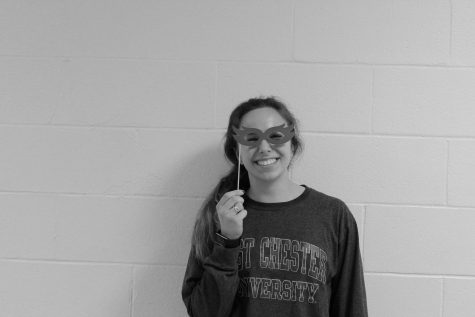 Megan Valla, School News Editor
Megan is a senior at Pascack Hills High School.  She loves drawing, photography, and painting.  She has a deep passion for animals and is part of the environmental club.  She loves making people laugh.  Megan believes that everyone should have a voice. She also believes that positivity and honesty is key.  She looks up to the confidence of Beyoncé and the humor of Ellen DeGeneres. Megan aspires to have a journey of happiness as she goes through life.