If You're Reading This, You're Too Late…
We've all had those mornings, where nothing seems to go right: We sleep through our alarm, coffee spills on our trendy ensemble, or the car breaks down on the way to school. At times, being late is inevitable.
Although arriving past the 8 a.m. bell here at Pascack Hills is disappointing, it happens to the best of us. With only 18 unexcused tardies allowed, PHHS is dealing with students walking through the doors past the second bell in a rather unorthodox way.
Mr. Paspalas, vice principal and athletic director at Hills, is passionate about the topic regarding late passes and students arriving late to school. Mr. Paspalas, along with other administrators, has worked hard to create a "funneling" system for those who come to school late.
This innovative tactic is the easiest and most organized for our administrators, as they no longer have to stand at the top of the main stairs coming from our lobby. These "funneling" procedures allow our principal and vice principals to start their jam-packed day at a time when they would usually be waiting for late students to step into the building.
"Funneling" occurred for students last year, as more and more Cowboy Crazies arrived past the final morning bell. Recently, students at Hills have fallen into their tardy habits again, forcing administrators to reimplement this method.
This so-called "funneling" is obviously for tardy students where they wait on a line leading to the nurse's office to sign in late and get a late pass. Although it varies on a daily basis, this late pass line can get extremely long. This forces students to miss more class than they would by just arriving late, a built-in consequence that comes with "funneling."
When discussing the aftermath of randomly "funneling" students again, Mr. Paspalas says, "Everybody slowly stopped coming late, and there are now only a reasonable number of students coming late."
Paspalas, a strong supporter of coming to school early, is quite pleased with both the "funneling" system and the students of Pascack Hills, as they have shown both hustle and effort since this procedure was implemented.
Ecstatic about the decreasing amount of late passes being handed out, Mr. Paspalas says, "Getting anywhere on time is a habit we need to get into, but our students are great, and they respond."
The real question, however, is how do the students feel about "funneling?" Well, some agree that "funneling" is an innovative way for tardy individuals to lightly face consequences while accepting their late pass, however others believe there are more effective ways for "behind schedule" students to accept their unexcused late.
Sophomore Jess Leichter says, "Waiting on line to get a late pass makes you even later to class than you already are. I understand that acts as a small consequence; however having a tardy under your name is bad enough. I believe teachers should be able to simply mark students late if needed."
Of course being late once in awhile is inevitable; however if this has become a habit, there is one simple solution to this issue: Try your best to turn your negative tardy patterns into positive ones. Hey, as cringeworthy as it sounds, setting your alarm a couple minutes earlier to ensure your timeliness wouldn't hurt either.
Leave a Comment
More from the contributor(s):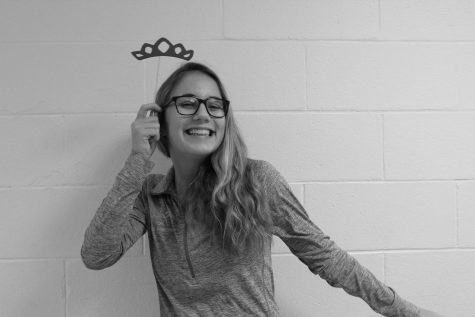 Olivia Lein, Editor-in-chief
Olivia "Liv" Lein, a junior at Pascack Hills, is the Editor-in-chief of The Trailblazer. Aside from her involvement in the newspaper, Liv is the vice president of the Class of 2018, a member of the varsity gymnastics team, and a style writer for Germ Magazine. She is also a part of The Trailblazer's summer staff. Liv's favorite classes include English and Journalism (of course)! She has a love for writing, exploring new places, spending time with friends and family, Gossip Girl, and ANYTHING having...