Pascack Hills Students Shine at Science Fair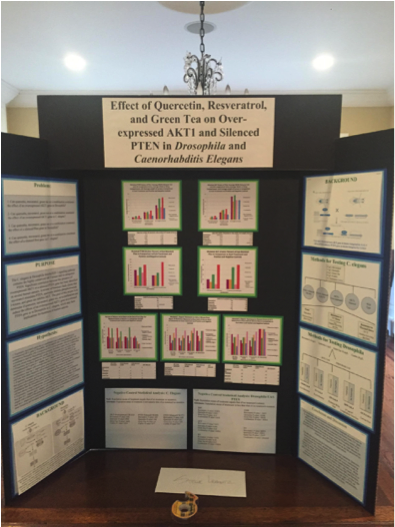 Students in the Honors Research in Molecular Genetics Program at Pascack Hills spent March 11th and 12th at the North Jersey Regional Science Fair, held at Rutgers University. Led by Dr. Edelberg, these students have been toiling since November, performing their experiments and perfecting their posters.
The projects entered in this prestigious science fair span the topics of Animal Science, Behavioral Science, Environmental Science, and Microbiology. The hard work of both the students and Dr. Edelberg definitely paid off, as eight out of the nine projects involved received awards in their category.
The students who won awards include: Stellie Leibowitz and Samantha Snedeker, 2nd place in Animal Science; Natalia Murillo, Rebecca Volkov, Harika Vasireddy, and Serin Mathew, 3rd place in Animal Science; Abigail Badway, Kevin Michael, and Jordan Bernstein, 4th place in Animal Science; Brett Berger and Justin Pogrebinsky, 2nd place in Behavioral Science; Katelyn Desautels and Simon Castiel, 3rd place in Environmental Science; Natalie Gadaleta, Daniele Samitt, and Grace Falanga, 4th place in Microbiology; and Harika Vasireddy and Serin Mathew, Statistics Award for best statistics.
When describing her experiment, Stellie Leibowitz, 2nd place award winner, said, "My experiment worked to conclude if we could alter certain genes in flies and worms using different medicines, considering these genes have connections to human cancers."
Leibowitz stated, "Sam Snedeker and I worked on the project for about 3 months, including staying after school often and coming in on weekends. We were really happy to win second place due to all the work we put in and because of the amazing projects we were up against."
Stellie, along with everyone in the Honors Molecular Genetics class, surely deserves the great success from this year's Regional Science Fair. A huge congratulations is in order for Dr. Edelberg and his exceptional students…way to represent Pascack Hills!
Leave a Comment
More from the contributor(s):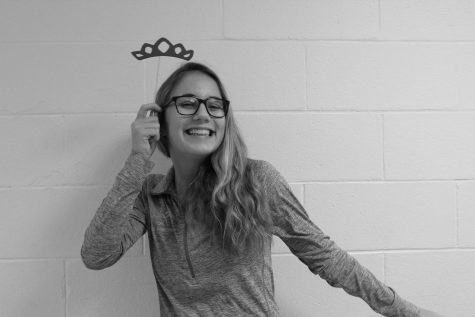 Olivia Lein, Editor-in-chief
Olivia "Liv" Lein, a junior at Pascack Hills, is the Editor-in-chief of The Trailblazer. Aside from her involvement in the newspaper, Liv is the vice president of the Class of 2018, a member of the varsity gymnastics team, and a style writer for Germ Magazine. She is also a part of The Trailblazer's summer staff. Liv's favorite classes include English and Journalism (of course)! She has a love for writing, exploring new places, spending time with friends and family, Gossip Girl, and ANYTHING having...