Becca's Closet: Giving Every Girl Their Dream Prom
Every girl dreams of her moment. She walks into the room, looking beautiful in her flowing dress, wobbling in high heels, and wearing make-up she has worked countless hours on. That perfect moment when the spotlight is on her, she walks into her prom.
Here at Pascack Hills High School, many girls get to enjoy that feeling, but some girls at other schools are not as lucky. There are many schools in which girls cannot afford prom dresses. Luckily, there are ways to help. Students at Pascack Hills have already come up with a solution: the community service club, Becca's Closet.
When asked about Becca's Closet, current president of the club, junior Sophie Barcus, stated, "We are a community service club that collects lightly used prom or evening gowns then donate them to schools that are less fortunate than us. So the girls there can have a truly special prom night." Becca's Closet is a nationwide school club, where students like Barcus collect these dresses to help less fortunate students have a special night.
When asked how students at Hills could get involved, Barcus said, "Bringing in as many dresses as they can [and] asking family and friends for any dresses that they can donate."
Becca's Closet is in full swing as prom season approaches. The club hopes to collect as many dresses as they can, as there are so many girls who can benefit from this program.
Today Becca's Closet is not known to everyone at Pascack Hills, but it is making strides to reach that goal. When asked about other goals, Barcus stated that Becca's Closet strives to "create more events highlighting the club and make it more of a known club and raise more awareness." Awareness is key. The more people who know about Becca's Closet, the more people who can be bringing in dresses, and the more dresses the better.
Contact Sophie Barcus with her school email address for more information about how to get involved with meetings and fundraisers!
Want to learn more? Go to the Becca's Closet website: http://www.beccascloset.org/
Leave a Comment
More from the contributor(s):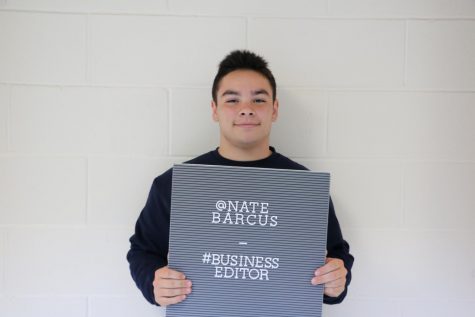 Nate Barcus, Business Editor
Nate is a senior and has been writing since freshman year. Last year he was a Sports Editor and has since created the business section on The Trailblazer. Even though he's not quite ready to let go, he's excited to build his newest section and watch it blossom through the upcoming years.