PH Student Self-Publishes Collection of Poems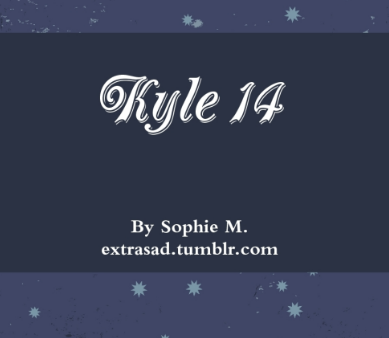 It's no secret that talent lurks throughout the halls of Pascack Hills, but it's always a pleasant surprise to find out that the girl you sit next to in journalism class is actually an incredibly talented musician, athlete, or sketch artist.
Today that girl is junior Sophie Miller, who has recently published a collection of her personal, profound poems for the world to read.
With these poems comes an event that ignites such inspired poetry. In middle school, Sophie discovered popular social networking website Tumblr, a place where you can create your own blogs with images, writing, and videos "reblogged" from other blogs. She found several friends through the website, and at the same time, fell in love, starting a long distance relationship with the boy whom the book is named after, Kyle. Unfortunately, he didn't turn out to be her Prince Charming, and seeing as it was her first big breakup, she was heartbroken.
While some turn to The Notebook or gallons of ice cream to cure their breakup, Sophie turned to writing. "I was really young and my life was very messy… I didn't know how to handle it all," Sophie admits, "so that's what inspired me to write."
Little did young Sophie know, her poetry would be seen by millions from across the world and would help inspire others during tough times.
"I was just trying to get my feelings out – it wasn't supposed to be anything popular," says Sophie, who has since gained over a hundred thousand followers with original posts nearing a million reblogs. But when her poems became viral sensations – some of which have been stolen by popular Twitter accounts such as "Common White Girl" and "Dory" – she was taken aback by the overwhelming positive responses.
Sophie has had her fair share of strangely sweet interactions between friends, fans, and peers alike. What started out as a few private inboxes complimenting her work quickly escalated to tattoos of stanzas scribbled on one's arm, musicians adopting lines of Sophie's poetry into song lyrics, so much fan mail that Sophie had to open a P.O. box, and even reactions from celebrities!
"A few celebrities have followed my account, but one of the coolest things that's happened to me was being messaged by Lauren Jauregui," says Sophie about one-fifth of girl group Fifth Harmony that has produced radio hits such as "Worth It," "Sledgehammer," and, most recently, the Top 5 smash "Work From Home." "She complimented my writing and it really meant so much to me."
Amongst all though, the best compliments Sophie has received are fans telling her that her writing has saved their lives. It's very risky for someone to pour all of their emotions into lines of poetry, but Sophie proves that the risk was well worth it, for without her poetry, many young girls may not be where they are today.  
Is more writing in store for the future of Sophie? "I don't have plans for the future but I hope writing is always part of my life because it's something I love and something that has impacted my life in such a positive way."
Show your #HILLSPRIDE by buying Sophie's book, on sale here!
Leave a Comment
More from the contributor(s):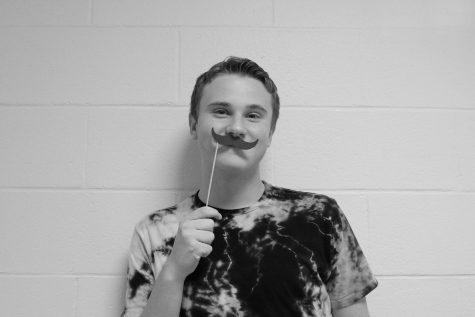 Jackson Cianciulli, Editor-in-Chief
Jackson Cianciulli is a senior at Pascack Hills and the Editor-in-Chief of the Trailblazer. This is his third year as a staff member, where he formerly wrote as on Opinion writer. Jackson is also involved with the school's choral programs, Animal Rights Club, Peer Leader Program, Human Rights Club, and Student Government, where he is currently the senior class's public relations officer. Jackson plans to attend the University of Wisconsin-Madison in the fall studying journalism and hopes to either...