Pascack Hills Celebrates the Arts
On June 1, students, faculty, and community members came together to celebrate the art programs at Pascack Hills. Work done by those in the culinary arts, pottery, choir, fashion/ interior design, ceramics, photography, and engineering classes were featured.
The cafeteria was home to multiple crepe stations, in which this French dessert was crafted by those in the culinary arts classes. These crepes were filled your choice of strawberries, bananas, and, of course, Nutella.
On the second floor of PHHS, it was hard not to hear the incredible voices echoing from the choir room. This is where solos, duets, and whole choir performances took place. Anybody could sit in, to either listen and admire the musical talent Hills' chorus has to offer, or to sing along.
Sophomore Chamber Choir member, Devon Margulies, said, "Singing in front of all of these people is a remarkable experience that I couldn't possibly forget."
For the last hour of this Arts Festival, fashion design students graced the catwalk, showing off their one-of-a-kind pieces. This fashion show was inspired by the four seasons; attire for winter, spring, summer, and fall was exhibited. Whether it was tank tops and spring dresses for warmer months, or flannel pants for chilly New Jersey winters, these fashion apprentices evidently made a statement.
Let's not forget the hundreds of impressive photos, drawings, and paintings that covered (what seemed like) every square inch of Pascack Hills. This year's Celebration of the Arts Festival proved that some Cowboy Crazies could very well be the next Vincent van Goghs of the world.
Freshman Talia Boyajian said, "Everyone here is showing off all different types of art, and it is cool to see everything in one place."
Leave a Comment
More from the contributor(s):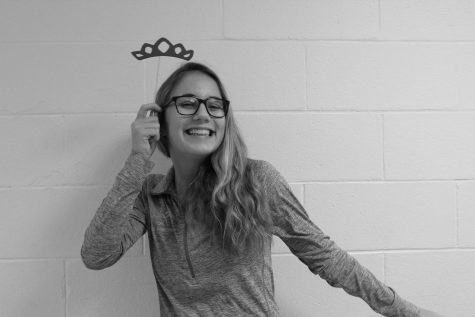 Olivia Lein, Editor-in-chief
Olivia "Liv" Lein, a junior at Pascack Hills, is the Editor-in-chief of The Trailblazer. Aside from her involvement in the newspaper, Liv is the vice president of the Class of 2018, a member of the varsity gymnastics team, and a style writer for Germ Magazine. She is also a part of The Trailblazer's summer staff. Liv's favorite classes include English and Journalism (of course)! She has a love for writing, exploring new places, spending time with friends and family, Gossip Girl, and ANYTHING having...