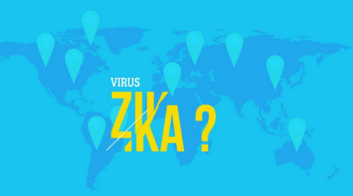 A baby at Hackensack University Medical Center in New Jersey was born with a birth defect, microcephaly, associated with the Zika virus. This case is the third reported
case of the birth defect in the United States, and the first in the northeast.
Doctors from the hospital confirmed that the baby had developed incorrectly in the month before birth, in addition to the microcephaly. This birth defect is associated with babies being born with smaller than average heads and deficient brain development.
The brain defects can and may result in developmental delays, learning disabilities, movement issues, hearing loss, or vision problems. Zika in an insect-borne pathogen, meaning a bite from an infected mosquito can lead to exposure. It can also, though, be transmitted through bodily fluids.
The problem with Zika lies primarily in its effects on unborn babies, not the person actually infected with the virus. Often, people infected with Zika show few signs that seem beyond the average cold or fever. Complications truly arise when pregnant women are infected because of the possibility of microcephaly in their baby, but it is unknown what percentage of pregnancies result in the birth defect.
The baby's mother recently came to the United States from Honduras, in Central America. Central and South America are feeling the full effects of the mosquito-born disease, including Brazil, which is scheduled to host the 2016 Rio Olympic Games.
Rio 2016's chief medical officer said that mosquito transmissions have decreased rapidly in the last few months, and that the Olympics will be safe. In addition, the World Health Organization says that cancelling the Olympics will not have much effect on the spread of Zika, but others are still concerned, particularly for pregnant women.
Nevertheless, WHO is still warning pregnant women and women planning to become pregnant to avoid Zika hotspots, particularly in the Caribbean and Central and South America.
In a Pittsburgh lab incident on Thursday, a researcher was infected with Zika due to an unintentional sticking of a needle, which U.S. health officials believe is the first case of transmission of Zika in a lab environment. She was quickly able to return to work after her symptoms disappeared.