The importance of getting involved this school year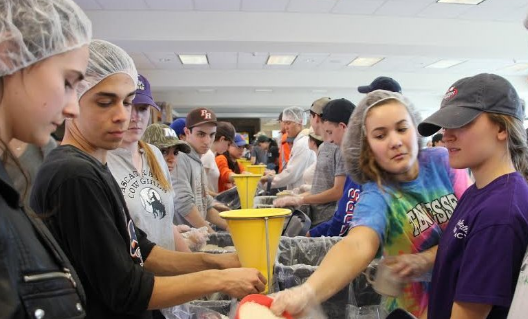 Although it seems that just yesterday the students of Pascack Hills were trading math exams and textbooks in for endless beach days and the scorching summer sun, the summer months have reached their peak, which means it's time to think about the imminent school year.
A new grade level typically generates fresh beginnings; therefore now is the time to consider getting more involved in the PHHS community. Whether it is a sport or service club, you will have an increased understanding of your peers and school environment by adding a Pascack Hills-run organization to your repertoire.  
Participating in any school association is a way to make friends. One shares numerous memories with fellow club members or teammates, and those recollections could potentially define a high school career.
Incoming junior and Cowboys baseball player Grady Johnson said, "Through baseball, I have become more mature, as I've learned a lot about discipline, teamwork, and sometimes even how to accept failure. My two best friends are on the team, and our relationship has grown through baseball. I get to bond both on and off the field with two people I have known for years, as well as the other friends I have met since joining the sport. Even if it's not during a practice or game, we always have eachother's backs."  
Service clubs are a feel-good way to take part in the Pascack Hills community and beyond. There can be satisfaction in raising money for an important cause in need, or expanding positivity within the school's atmosphere. Hills is home to the Stop Hunger Now food drive, ran by the Interact club, PH Cares Day brought to you by PH Cares club, and so many more fundraising opportunities; therefore there are many outlets to choose from.
Caitlin McQuade, soon-to-be junior and Teens Against Cancer (TAC) co-publicity chair said, "Whether they are a member of the club or not, one can feel the strength of TAC during the Relay for Life fundraiser. The PHHS Teens Against Cancer team is known as 'The Machine' when it comes to this event because we get things done quickly and efficiently. Although Relay lasts one day, we instill effort into this project for almost the entire school year. It's amazing to see the passion of a community when joined together to fight for a deserving cause."
School clubs, specifically those surrounding the arts, enable students to express themselves in ways they otherwise couldn't. Putting finishing touches on a project for art club, performing in the PHHS musical, or even writing articles for our very own Trailblazer are all prominent ways to depict yourself in a means outside of the classroom.
Jenna Tocatlian, a Pascack Hills alumna said, "Personally, I was heavily involved in The Trailblazer. It was a fun way to meet students and teachers that I never may have met, while at the same time, sharing my voice with fellow Cowboys."
If you are about to embark on your high school journey as a freshman, do not be intimidated by all the organizations Pascack Hills has to offer. In fact, unfamiliar surroundings may spark a newfound passion, so don't be afraid to explore it. Who knows, participating in athletics or a new club may set your sights on what you wish to pursue for the rest of your life. I know it most certainly has for myself.
Maddie Valko, incoming sophomore, said, "You should definitely get involved freshman year because it helps you get a feel for what you might want to do at Pascack Hills."  
***Click here for a full list of clubs offered at Pascack Hills High School
Leave a Comment
More from the contributor(s):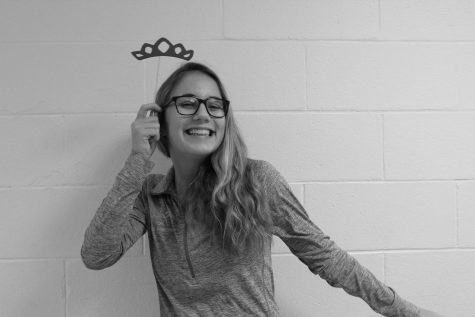 Olivia Lein, Editor-in-chief
Olivia "Liv" Lein, a junior at Pascack Hills, is the Editor-in-chief of The Trailblazer. Aside from her involvement in the newspaper, Liv is the vice president of the Class of 2018, a member of the varsity gymnastics team, and a style writer for Germ Magazine. She is also a part of The Trailblazer's summer staff. Liv's favorite classes include English and Journalism (of course)! She has a love for writing, exploring new places, spending time with friends and family, Gossip Girl, and ANYTHING having...