Goodbye summer! Four ways to start your school year right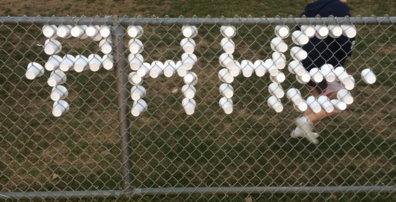 Whether it is your freshman or senior year at Pascack Hills, the first day of the new school year might seem intimidating as it comes closer. Replacing sunscreen and bathing suits with backpacks and notebooks might not seem like something that any student is ready to do, but it's part of life! It's important to be well equipped with advice and supplies in order to have a successful school year. Here are four ways to prepare yourself for the upcoming school year, and how to start it on a positive note:
Look at your schedule before the first day of school:

On Monday, August 22, 2016, the administration sent out an email stating that the official schedules of the 2016-17 school year have been posted on Genesis. A list of the Genesis links were also provided for both the Cowboys students and parents. Click

HERE

to visit the Genesis login for students and

HERE

to visit the Genesis login for parents.

Get your school supplies:

At Pascack Hills, there is no true "supply list" that will cover exactly what you will need throughout the year. Each class is different and will ask for different supplies to be available for your use, however in the end, multiple supplies will be needed universally throughout all of your classes such as pencils, pens, erasers, loose leaf paper, and something to carry your handouts or notes in. Another thing to remember is that you probably will not be stopping near your locker any time soon, and therefore you will most likely be carrying your backpack with you to each class. Click

HERE

to find a list of school supplies that will aid your educational experience.

Get involved:

Beyond the learning aspect of high school, there are athletic teams and extracurricular clubs that you can join. Whether it is running on the Cross Country team or being one of the best on the Debate team or even the DECA team, there is a large amount of opportunity to pick from here at Pascack Hills. By the time senior year hits, you do not want to regret not doing something that you were originally thinking about but thought you could not! Many clubs here at Pascack Hills are open to new members and would love to explain what their club is all about. For more information, click

HERE

.

Think of it as a fresh start:

With summer coming to an end, there is no doubt that many students here at Pascack Hills are not completely enthusiastic to head back to school. As you start this new school year, keep in mind that it is a clean slate in the sense that you can revisit your old habits, and learn from the bad ones. For example, you could start this year off with the commitment to attempt to find more beneficial methods of studying, or you could even try new ways to achieve staying organized so it will not ultimately stress you out later on in the year. Although this is a time to reroute your state of mind, do not think that it is something that is mandatory and do not go beyond what you know you are capable of. Taking a step back and regrouping yourself as the school year starts is in no way a sign of weakness, but instead, you are taking initiative to keeping yourself healthy and balanced.
Leave a Comment