How to survive Cowboy Country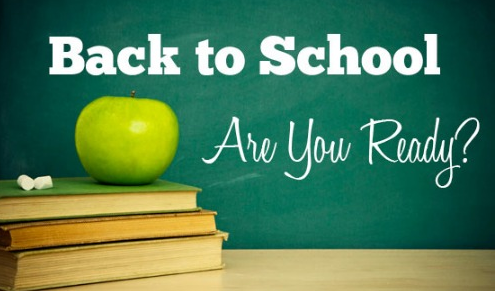 As we get more into the swing of school, things become very routine and stressful. Here are some ways to change that and make the school year a more enjoyable, as well as means of developing methods to help achieve your goals throughout the year at Pascack Hills. To assure you a great start to this semester, here are the top tips to help you to have the best year possible.
The most important factor is to manage your time.  Use each second wisely; if you finish your work early in class, and you have a bit of free time, begin your homework so you have less to do at home.  If your parents are running late to pick you up, take that time to review notes you took during class. The most common scenario that needs to be avoided at all times is procrastinating, for example starting a project until the night before it is due.  This will not only result in sleep deprivation, but also an inadequate assignment. Managing your time is critical, so you can have a balanced life of homework, extracurricular activities, and socializing with friends.
Categorize, color coordinate, and store away.  Being organized with notes and worksheets, is extremely beneficial. It will save you time when you have to compile your notes to study for a test; instead of wasting your time trying to find a document, you will be ready for any given situation. Binders, folders, and color tabs are a great way to organize your work. Don't forget about your laptop; you can keep saved documents in specifically named folders, since our curriculum is nearly all online.
Hills student Rebecca Litvinsky says, "I keep all my documents named clearly with the name of the class and date. It makes life so much easier!"  
One of the hardest tips on this list to achieve is to keeping a positive attitude throughout the year. Rather than complaining, try to appreciate your school environment. Try to think of it as a place to gain more knowledge, friends, and memories. Our school is full of Lean to Learn Objectives and electives that range from journalism to financial literacy to ceramics. Embrace these learning opportunities with an open mind and explore the possibilities rather than rejecting them. Your point of view will affect your daily mood, so stay positive!
Clubs and activities are an effective way to meet new people.  This will allow you to expand your social circle, and bond with people that share common interests with yourself. Trying out different clubs may even introduce you to your hidden talents, perhaps public speaking if you join debate, or painting if you join art club. The key to having a well-rounded and fulfilled high school experience is to let yourself experience new things, even if it is out of your comfort zone. Our school offers over 30 clubs, from service clubs to honor societies to theatre, so take advantage of it. High school is a time to find aspects of yourself that you didn't even knew existed, and getting involved with various activities will help you grow into the person you possibly didn't expect.
Although this seems to go without saying, one of a teenager's worst habits is not getting enough sleep and eating too little or too much. Sleep gives you energy for the day,  and if you don't get enough you might find yourself dozing off during third period. Scientifically, sleeping well allows yourself to be more alert and help you think more clearly. As for eating, eat a balanced helping of fruits and vegetables, rather than snacking on that bag of potato chips. If you tend to be a workaholic, don't forget to eat.
When questioned about her thoughts on our own school cafeteria at Hills, Zainah Alizade said, "When entering high school, I expected the school lunches to resemble those in TV shows, where lunch was a bunch of goo on a plate that no one wanted to eat. But, I must say, I was quite surprised when there were a variety of options whether it was a healthy snack or a sandwich or even some desserts."
View Comments (1)
More from the contributor(s):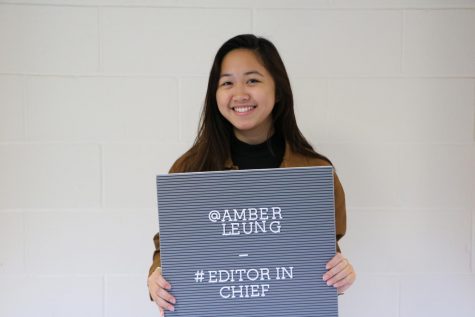 Amber Leung, Editor in Chief
Editor-In-Chief Amber is a senior and is working on her final year on The Trailblazer. She's ready to work with, train, and mentor underclassmen to one day take her job! Although she is sad to see it go, she's excited for the rest of the 2018-2019 season and making it the best yet.