Starbucks debuts 2016 holiday drinks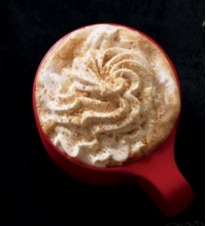 'Tis the season to be jolly as the Starbucks' annual holiday drinks arrive!  From Nov. 1, this coffee shop sold six different types of flavors to capture the essence of the holiday season and will continue to .  
To get into the spirit, Starbucks is serving the special holiday drinks in festive red cups.  What is special about this year's red cup tradition is that there is a twist to the festive red cups.  These cups have been a mainstay since 1997 and last year in 2015, customers complained that the cups were not festive enough.  After that, to make this year's red cup debut even better, the company turned to their customers for inspiration.  There are 13 various cup designs including red cups with reindeer, twinkle lights, snowflakes and so much more to get into the holiday spirit.  These cups were actually taken from last year when Starbucks customers decorated their plain red cups.   
Caramel Bruleé Latte: According to Starbucks, this holiday drink is an espresso beverage with steamed milk and caramel brulée sauce, topped with whipped cream and sprinkled caramel pieces

Chestnut Praline Latte: This latte is a  warm espresso beverage with steamed milk and caramelized chestnuts and a topping of whipped cream and spiced praline crumbs.

Eggnog Latte: A jolly beverage mixed with steamed eggnog and milk, and topped with sprinkles of nutmeg

Gingerbread Latte: An espresso beverage with steamed milk and the flavor of gingerbread, topped with whipped cream and grounded nutmeg

Peppermint Mocha: This beverage contains the sweet flavors of chocolate and peppermint mixed with steamed milk and espresso, topped off with chocolate curls and whipped cream.

Skinny Peppermint Mocha: Instead of steamed milk, the lighter version of Peppermint Mocha includes nonfat milk with sugar-free peppermint syrup and skinny mocha sauce.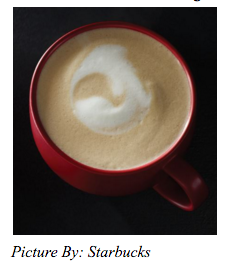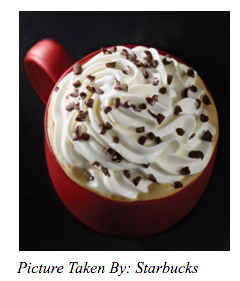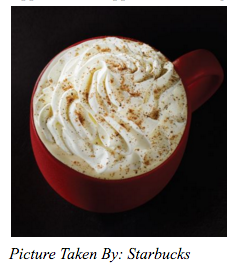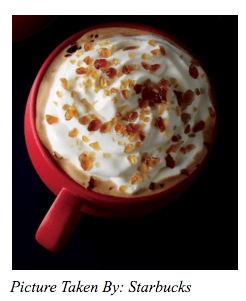 Some students at Hills are ordering the holiday drinks for themselves.
"I ordered the Pepper Mocha on Saturday, November 12. It tasted like peppermint and hot chocolate were combined with a hint of a coffee flavor," freshman Sofia Papadopoulos said.
"The Caramel Brulée Latte is really good. It is like a warm, light coffee with a hint of a caramel flavor" Jade Siegel said.

Loading ...