Delli Bovi Rides Off Into Retirement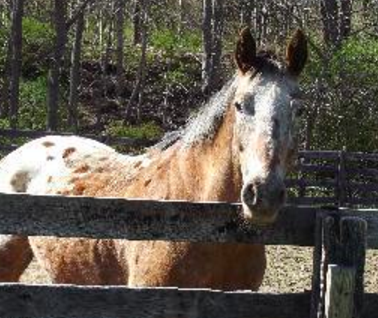 It was her first day of school in Glen Rock and Barbara Delli Bovi was nervous:  "What if the students don't like me?  What will the school be like?  How are the other teachers?" Like any young adult, these questions raced around in her mind. She made sure she had all that she needed:  Supplies? Check.  School books? Check. She took a deep breath and stepped inside the classroom.
Barbara Delli Bovi was ready for her first day of teaching.  This day at Glen Rock marked the start of 25 years of work at four different schools. 2017 marks her final year at Hills and her career as she plans to move to Asheville, N.C.
However, her retirement is not a sad one:  "As a friend of mine says, it's like pinball where you win it and get a new ball," Delli Bovi stated.  "Now in my life, I feel like I'm getting a new ball."
Mrs. Delli Bovi originally taught four history classes and one psychology class during her stint at Glen Rock.
"It was a learning curve for me because the first time you do something, you make mistakes."
However, at the end of the year, the amount of students enrolled in the school was declining and the administration was forced to let 17 teachers go, including Mrs. Delli Bovi,
This experience caused her to consider the security of a teaching position. So, she went into business areas such as customer service and plant management.,working for Weyerhaeuser, Burlington Glass, and Amoco Foam. She resumed her career as a teacher during her time as a stay-at-home-mom.  She had decided that teaching would be a good idea since she was a mother and have the same schedule as her kids.  "I returned to graduate school and got my special ed certification," she said.  This decision to teach Special Ed led her to Pascack Hills for twenty-five years.
"They were advertising, at the end of the summer, for someone who was Orton-Gillingham trained and I was.  They needed someone right away and I had the qualifications.  I was hired right away in the same day," she said.  She started out part-time for a few years but eventually she secured a full-time job.
Simply, the Orton-Gillingham method that acts as an approach to use with students who have dyslexia and have trouble reading, writing, or spelling.
Delli Bovi's teaching style is to try to make things easy and relatable for students to learn.  Her patience and very approachable demeanor allows her to compromise with her students when she wants one thing and the students want another.  
She also does not believe in giving homework.  "I don't know who's really doing that homework.  I'd rather have them do the work in class so I can see where they're struggling and then address that in the next class," she said, describing her philosophy.  Her no-homework policy also gives students a chance, as she says, "to give students time for whatever their passion is."  Allowing students to follow their passion is just part of Delli Bovi's character; she actively pursues her passion in horseback riding and currently owns a horse in New Milford.
Her love of horseback riding began at a young age when her dad leased out three horses from Wisconsin during the winters when she was eight years old.  This was so the farmers could save money during the winter, since the people the horses are leased to would be taking care of them.  "That's when I began to learn to ride.  I fell off a horse every way you can imagine.  By the end of that winter, I wasn't falling anymore," Delli Bovi said.  Typically, she rides every weekend and during the week whenever possible.
She feels very proud when she sees her students graduating.  "It's the greatest feeling to see a student as a freshman with no skills to navigate [his/her] lives graduating as a senior, confident and in charge."  In a way, she herself is graduating and stated that, from teaching, she's broadened her view on the different ways people learn and that there's a lot of ways to look at a situation.
When she moves to North Carolina, she is prepared to start a new life.  She plans to spend time with animal rescue, with animals being one of her passions.  She also plans to pursue her passion of horseback riding as well.  "I'll do all of the things that I sometimes don't have time for," she said.
However, she will still be missed here at Hills.  Alana Van der Sluys, a teacher who carpools with Delli Bovi, said, "She's very easy to get along with.  We hadn't spoken too much before we started carpooling.  But now, we start talking the minute we get in the car to when we arrive at school, which is like an hour."  She also said that Hills is losing a huge asset because of Delli Bovi's ability to teach physics and spanish even though she is licensed in teaching history.
She will also be missed by her students.  "She's very sweet and understanding about things and if I ever needed help, she would come to me," said Olivia Uribe, a junior who has physics with her.  "She's taught me to relax a little but and trust myself and trust that I'm doing right."
As for her replacement, she has a few parting words.  "Have lots of patience and a sense of humor," she says, as these are part of her teaching philosophy.  Delli Bovi has lived a fulfilling and enriching career guiding students in her class and helping them follow their passions.  It's only fitting that she should ride off into a new life where she can fulfill her own passions.