Donald Trump to be Inaugurated Among Deep Divisions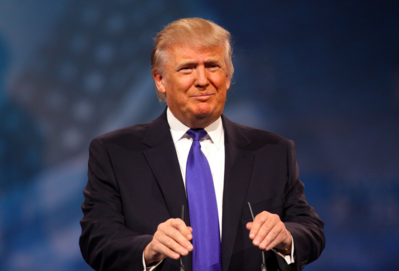 Loading ...

On Fri., Jan. 20,, President-Elect Donald Trump will be officially become the 45th President of the United States in what will be the 58th Presidential Inauguration swearing-in ceremony.

On Friday morning, Trump will attend a traditional serve at St. John's Church near the White House, followed by morning coffee with President Obama. The inauguration begins at the West Front of the U.S. Capitol Building at 9:30 a.m., opening remarks at 11:30 am, and swearing in at noon by Supreme Court Chief Justice John Roberts. This will be followed by an approximately hour long parade along Pennsylvania Avenue in Washington D.C.

Joining the President-Elect will be the families of both Trump and Pence, as well as members of Congress, U.S. Supreme Court justices, and other prominent guests including Hillary Clinton and Former Presidents Bill Clinton, George W. Bush, and Jimmy Carter.

There will also be notable absences, as well, and what appears to be a lack of famous performers compared to previous inaugurations, with performers such as Elton John declining the offer to perform at the inauguration. Toby Keith, Mormon Tabernacle Choir, the Radio City Rockettes, and a former "America's Got Talent" winner will perform.

Several members of Congress, predominantly democrats, will not be attending the inauguration, including Georgia Representative John Lewis. In an interview with NBC, the civil rights icon who said that Trump was not a "legitimate" president because of Russian interference in the election.

President Obama, however, has called for unity since Trump's election in November, urging politicians and Americans to unite in a time of deep political decisions following a harsh election season. This call for unity in an almost evenly split America comes from a President whose legacy is in many ways threatened by Trump's plans for his first 100 days in office.

Trump has pledged to appoint a conservative judge to fill the spot of deceased Supreme Court Justice Antonin Scalia, construct a wall on the southern U.S. border, repeal and replace the Affordable Care Act (Obamacare), remove federal restrictions on energy production, and revisit many trade agreements to keep jobs in the United States. In addition, Trump has ordered all diplomatic ambassadors to leave their posts by Inauguration day as well.

According to the Secretary of Homeland Security Jeh Johnson, approximately 700,00 to 900,000 spectators and 99 groups rallying either in favor or against the incoming President will be expected.

The inauguration can be followed on major news stations on TV, online streaming, or online live updates. Most stations will have coverage starting early in the morning.