Banning Electronics to Muslim Airports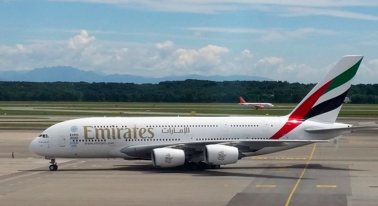 As spring break comes closer, Americans are looking forward to spend their one week vacation traveling to another country. Middle-eastern destinations like Dubai are known for their popular tourists spots like the Burj Khalifa, so it is a perfect place to stay at during spring break. However, people are not allowed to bring electronics larger than a typical phone.
The Department of Homeland Security announced that nine airlines, including EgyptAir, Emirates Airline, Etihad Airways, Kuwait Airways, Qatar Airways, Royal Air Maroc, Royal Jordanian Airlines, Saudi Arabian Airlines and Turkish Airlines, will prevent passengers from bringing electronics like cameras, laptops, tablets and gaming devices on the flight.
According to U.S. officials, the reason behind the ban is the fear of terrorist groups targeting passenger planes and smuggling explosive devices planted in electronic devices. A report from a U.S. official stated that al Qaeda cells in the Arabian Peninsula has perfected a technique in hiding explosives in the battery compartment of an electronic.
Freshman Ria Sah, a student that flies on Emirates, said, "I do not think that is fair because not everyone is a terrorist. However, I understand that they are taking precautions."
Meanwhile, Cairo (Egypt), Dubai and Abu Dhabi (United Arab Emirates), Istanbul (Turkey), Doha (Qatar), Amman (Jordan), Kuwait City (Kuwait), Casablanca (Morocco) and Jeddah and Riyadh (Saudi Arabia) are the 10 airports also involved in the United States ban. A United States official stated that there were screening issues at these airports and the possibility of terrorists infiltrating authorized airport staff was likely to happen.
The United States of America are not the only ones with this ban, as the United Kingdom has also placed an electronic ban on 14 airlines: British Airways, EasyJet, Jet2.com, Monarch, Thomas Cook, Thomson, Turkish Airlines, Pegasus Airways, Atlas-Global Airlines, Middle East Airlines, Egyptair, Royal Jordanian, Tunis Air and Saudia.
Based on intelligent acquired by the U.S., there is an assumption that this ban will stay in place for a while until threats from ISIS stop occurring, or the Global coalition puts an end to the terrorist group.