Justice Department Investigating Woodcliff Lake for Religious Discrimination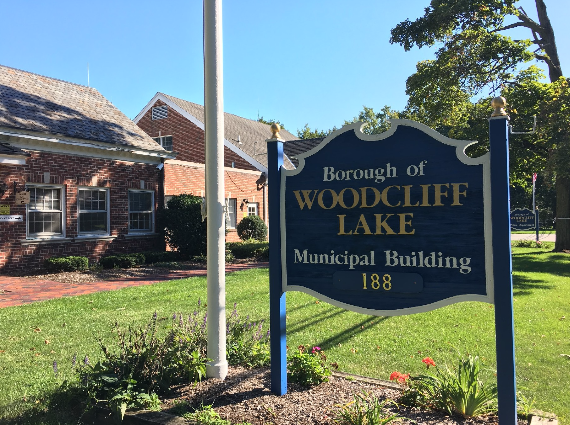 The nation's top federal law enforcement agency informed Woodcliff Lake Mayor Carlos Rendo on June 16 that they are conducting a religious discrimination probe into the borough's zoning practices, Politico reported Friday.
The U.S. Justice Department's Civil Rights Division and the U.S. Attorney's Office for the District of New Jersey are investigating the town over its treatment of Valley Chabad, an Orthodox Jewish Organization.
The letter states that the agencies "have initiated an investigation of the zoning and land use practices of the Borough of Woodcliff Lake and the Borough's Zoning Board of Adjustment ('ZBA') pursuant to the Religious Land Use and Institutionalized Persons Act of 2000."
The letter seeks documents, applications, and petitions relating to any attempt by a house of worship to build in Woodcliff Lake as far back as 1996, and it requests all letters, emails, text messages, correspondence, notes, or plans regarding Valley Chabad.
The investigation began one month before Republican gubernatorial nominee Kim Guadagno chose Carlos Rendo to be her running mate for Lieutenant Governor. Guadagno's campaign made a statement to Politico, saying, "While he is not personally being investigated, Mayor Rendo is cooperating fully in his official capacity as mayor and looks forward to these false and ridiculous allegations being dismissed."
This also comes less than a year after Valley Chabad filed a Federal lawsuit alleging civil rights violations and abuses in the town's planning and zoning practices.
In this lawsuit, Valley Chabad alleges that Mayor Rendo said that an Orthodox Jewish organization wanted to turn Woodcliff Lake into "little Jerusalem."
Rendo responded to the original lawsuit last year by saying, "These allegations are completely false and do not represent me or my beliefs as an immigrant, a husband, a father or as an American."
In response to the lawsuit, Guadagno-Rendo campaign spokesman Ricky Diaz said that the "zoning board in Woodcliff Lake is made up Jewish and non-Jewish members" and "the mayor does not have a vote" anyway.
Valley Chabad's lawsuit claims the group has used a single-family home in Woodcliff Lake to host Friday night and Saturday morning services. When they attempted to expand to a larger property, the borough acquired it through eminent domain, a practice of the government to seize private property for public use.
The lawsuit says the property has been "vacant and dormant for over ten years." The lawsuit concludes, then, that the acquisition was motivated by "hostility toward Orthodox Jews."
The Hasidic group later wanted to acquire the Galaxy Gardens property to build a school, temple, and meeting hall. This requires a variance because houses of worship cannot be built in a residential zone on a property of fewer than 3 acres in Woodcliff Lake. The town then moved to purchase the land to make it an "open space."
So, Valley Chabad accuses the town of making it "virtually impossible" to build new religious facilities without a use variance. One of their applications to build took 628 hours and 18 public hearings, and it was denied nevertheless.
Other allegations include restrictions on parking around the synagogue ordered by Rendo himself and derogatory comments by Borough residents against the group.
View Comments (1)
More from the contributor(s):
Kyle Hammalian, Current Events Editor
Kyle Hammalian is a senior who is going on his third year with The Trailblazer. Kyle is the editor for the Current Events section. Kyle hopes to create content on complex issues that are relevant and understandable for The Trailblazer's audience.