English Learning from a New Mind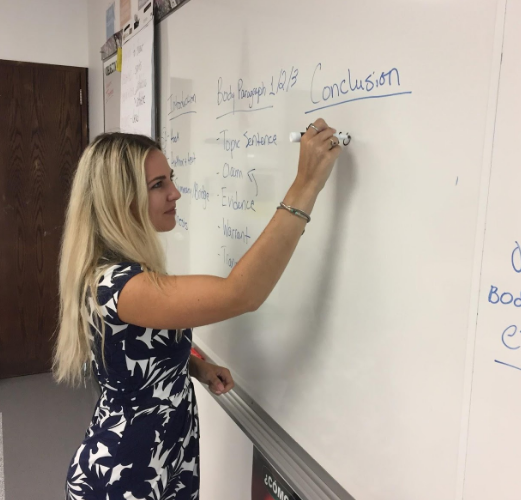 New Pascack Hills staff member Alexandra Pfleging is beginning her Hills career with a fresh view on teaching. Almost straight out of college, Pfleging has an open mind and a new set of teaching skills.
After attending the University of Tampa as a journalism major, Pfleging began to realize her love for teaching, which caused her to transfer to Fordham University. Once she received her undergraduate degree with a Bachelor of Arts in English in May 2017, Pfleging began taking education courses at Saint Peter's University in Jersey City. While at Saint Peter's, she earned her Master's Degree in Teaching in August 2017.
After Saint Peter's, Pfleging began her teaching career at Immaculate Conception High School in Jersey City. There was, as always, differences in the environment with a change as such, but Pfleging believes the differences were good to experience.
She said, "To be able to come into this community and not feel like an outsider, not feeling like I was behind the eight ball was awesome. Coming to a new place is always scary, but it has been great so far."
In her first few months at Hills, she has been able to see the high amounts of perseverance and care for study in her students. Pfleging said, "The students, they are just so hard working. You all do what you're supposed to do and get the job done. I love the in-depth and honest discussions we are able to have in class."
Not only are the students what makes Hills stand out to Pfleging, but so do the teachers and staff members.
Pfleging said, "Everybody here is very helpful. Teachers here have been coming in, helping me, and showing that they are there for me, and that is something that makes Hills feel like home."
Leave a Comment
More from the contributor(s):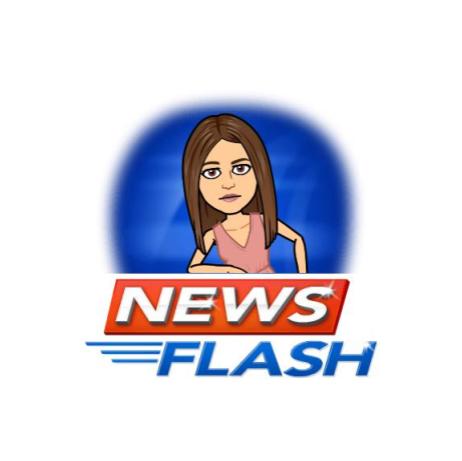 Sofia Papadopoulos, Editor-in-Chief
Sofia Papadopoulos is currently a senior at Hills and the Editor-in-Chief alongside Eric Traub. Before becoming Editor in Chief, she spent her years at the Trailblazer as School News Editor and College Corner Editor while writing away for any section she could. She is very excited to continue writing articles and training underclassmen in her final year with her favorite club (and publication, of course)!