White House Invitations Declined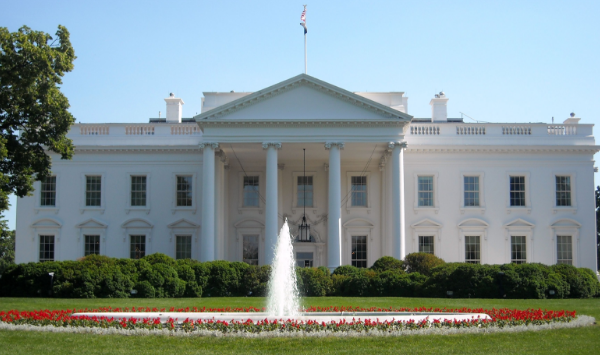 Recently, many professional sports teams chose to pass up the opportunity to visit the White House in Washington DC. For years, the championship team for various sports visit the White House to meet with the president. But recently, some players have declined the invitation, stating that they do not agree with the President's morals or beliefs.
The Washington Senators not only won their first World Series championship in 1924, but they also started a tradition that would last for decades by becoming the first championship team to visit the White House when they visited the home of Calvin Coolidge following their championship win. The tradition of visiting the White House after winning a sports championship became more common, and, now, the title winners of many sports in the United States: the World Series winners, the NBA Finals champions, the Super Bowl titleholders, and other championship-winning teams all visit the White House to celebrate their victories.
There have been times where a player or a team has not visited the White House, usually due to scheduling conflicts. However, this year has been the first time that numerous athletes and team officials have decided not to attend the traditional meeting. It began with the Super Bowl champion New England Patriots, as many players openly announced their declining of the invitation. Many key players on the Patriots Super Bowl team such as tight end Martellus Bennett, safety Devin McCourty, running back LeGarrette Blount, and many others declared that they were rejecting President Trump's offer to celebrate at the White House.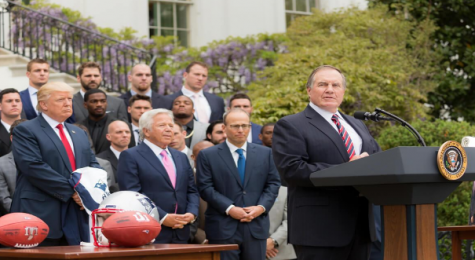 Some players, such as Super Bowl MVP and future Hall of Fame quarterback Tom Brady, did not attend the meeting because of family events; however, many other players, such as the ones listed above, noted that they did not feel welcome at the White House. McCourty declared, "Basic reason for me is I don't feel accepted in the White House. With the president having so many strong opinions and prejudices, I believe certain people might feel accepted there while others won't." On the other hand, many members of the team, including head coach Bill Belichick, support President Trump. Before the presidential election, Belichick wrote a letter commemorating President Trump and later said that he has been friends with Donald Trump for years. Ryan Brodsky, a student here at Pascack Hills, feels that "their decision is clarified. I understand why they are doing this. This is a perfectly reasonable way for these players to protest and show their disagreement with political stances of the president."
More recently, the entirety of the  NBA Finals champions, the Golden State Warriors, will not be visiting the White House following their victory. The team had been deciding whether or not to go. The Warriors star point guard, Stephen Curry, was not going to be present if the team decided to accept the offer. This caused President Trump to tweet that "Going to the White House is considered a great honor for a championship team. Stephen Curry is hesitating; therefore, invitation is withdrawn!" This tweet created a backlash of comments from numerous NBA players, as they felt that Curry was being uninvited to a meeting he declined anyway.
Lebron James was one player who spoke up in Curry's defense, arguing that Curry would not be going to the White House anyway. The Warriors have decided that they, as a team, will not visit the White House. Nikhil Indugula, a freshman at Pascack Hills, comments on their decision, "I think it's good that they're trying to make a statement. Hopefully, more athletes will step up like they do."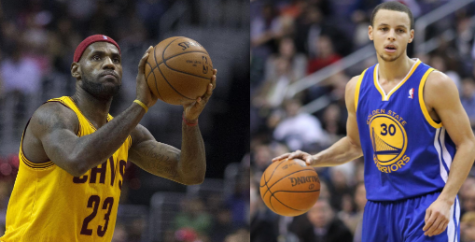 Here at Pascack Hills, students can stand up for what they believe in, just like these players are doing. There are many clubs that involve helping others; any student can stand up and devote their time to people that are looking for a helping hand. There may be an instance where students observe something that is unjust, and they can peacefully try to voice their opinion. While these issues may not be as talked about as racial inequality and many other matters surrounding this country, they might be just as important to students at Pascack Hills. Every person in this school has the ability to stand up for something that they believe in. In the words of Stephen Curry, "If you don't fall, how are you going to know what getting up is like." Every student needs to know that standing up for what they believe in may be as simple as trying to overcome the obstacles in the way of success.
View Comments (1)