Hills Students React to Terrorism in New York City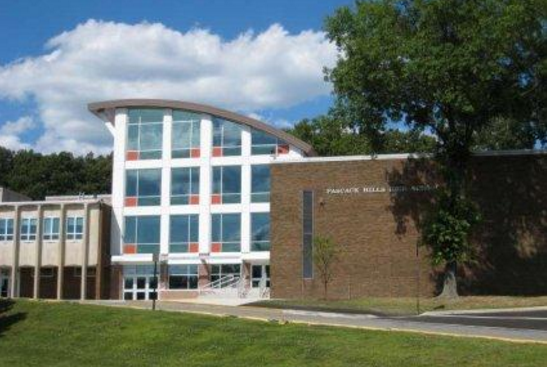 Eight people were killed and several others injured Tuesday after a rental truck drove down a busy bicycle path along the West Side Highway in Lower Manhattan. The incident, which took place close to the World Trade Center,  is being investigated as terrorism.
Mayor Bill de Blasio said, "This is an act of terror, and a particularly cowardly act of terror."
The suspect, a 29-year-old man, was shot by police. After hitting a school bus, he exited his vehicle and threatened officers imitation firearms. He is believed to have worked alone.
There has been a notable increase in terrorist plots involving vehicles around the world including in Nice, Barcelona, and London. There was also a terrorist incident involving a vehicle at Ohio State University in November 2016. Given the proximity of New York City to Pascack Hills, and the frequency in which Hills's students visit New York, here are some thoughts and reactions from Pascack Hills' students:
Senior Michael Mironidis: "The city needs to be a step ahead of terrorism. The path should have had some sort of blockade to prevent vehicles from entering. This sort of stuff is present all around the world, and it's pretty negligent that we have waited until something like this happens. I just think it's wrong that we wait for tragedies to happen instead of being proactive."
Junior Matt Ryan: "I think we've become desensitized to terrorism around the world and in the country. Even though it's a tragic event, people will forget about after a few days. It doesn't seem like anything is going to change unless people start caring about even after the news cycle turns over."
Junior Max Miller: "I didn't know about the incident until someone told me about it. I went to check the news and saw a mother being interviewed saying that the man pointed a fake gun at her daughter. It's scary to think that something so evil happened so close to us. We don't realize the fear it provokes until it happens only a few miles from us."
Senior Elena Boggio: "I always heard about attacks like this but none of them really happened close to home, so they didn't affect me much. This one really hit hard and served as a wake up call to be more cautious when in the city. As someone who frequently goes to the city, and as someone from the tri-state area, it scares me a lot."
Freshman Jared Mitovich: "I left debate club today and, as usual, my dad, who worked from home today, had the news station playing on the radio. I hear them talking about some sort of shooting on the West Side highway, and naturally, my heart starts pounding because I think of all the families at Hills whose parents, including mine, work in the city every day. Fortunately, both my parents were not in the city today, and it sounds like nobody from our area was injured. Inevitably, we have all become accustomed to attacks like these."