Ed Sandt Running His Heart Out: New York City Marathon
Non stop running for 26.2188 miles. This is not the only thing New York City Marathon consists of. Mental strength, motivation, and endurance is what every person running in this race must possess. These aren't just any random people: It's Hills' very own, Ed Sandt.
On November 5, 2017, the annual New York City Marathon will be held and Sandt will apply all the training he has undergone.
The process starts with consistent training and overcoming physical boundaries. Sandt said, "I started training in the summer. I run pretty regularly, but I started training specifically for this during the summer, maybe around July. And then I actually had an injury to my heel in August, so I kinda shut down for about four to six weeks. In September I kind of recovered and doubled the training a little bit, but it is usually a three to four month training period."
Alexandra Pfleging, Hills English teacher and a past New York City Marathon runner, said, "The New York City Marathon was my first marathon. It was one of the best experiences of my life."
This is not Sandt's first rodeo. He had raced in the New Jersey Marathon in 2011 and the Marine Corps Marathon in Washington DC during 2015.
Now going into his third race, he said, "I think I have learned that running less but more quality running [is important]. The mindset is a little bit different going in this time; I know what I'm in for and so I know how to prepare mentally."
Each race brings on new challenges, which Sandt believes it prepares you for the next. He said, "… I have learned a little more each time. I tend to be running a little bit less than I have in the past. Over training seems to not be good for me and my aging bones. I have had some injuries in the past- just sports injuries and stuff like that."
Pfleging believes that the most important piece of advice anyone could use going into this races is, "If you aren't having fun, then it isn't worth it. Running should be fun. I hit the wall around mile eighteen in the Bronx, but I was lucky enough to not only have my Dad running with me and cheering me on, but thousands of bystanders. The bystanders, the signs, the immense environment is what makes the NYC Marathon so special."
Sandt is just like anyone going into a major competition. He explained,"I think there is always a little nerves; I'm a little undertrained, probably, but that's okay. The nerves I think will turn into good. It's nervous excitement really."
More from the contributor(s):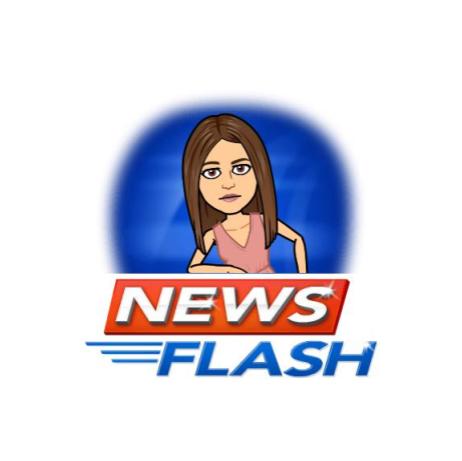 Sofia Papadopoulos, Editor-in-Chief
Sofia Papadopoulos is currently a senior at Hills and the Editor-in-Chief alongside Eric Traub. Before becoming Editor in Chief, she spent her years at the Trailblazer as School News Editor and College Corner Editor while writing away for any section she could. She is very excited to continue writing articles and training underclassmen in her final year with her favorite club (and publication, of course)!