Coyote Sightings Becoming More Frequent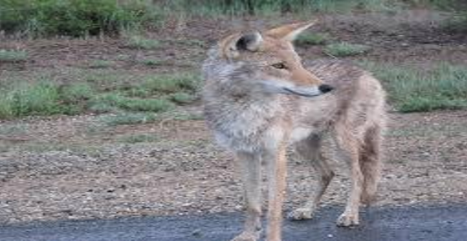 Noah Hirshfield
November 22, 2017
Throughout the Northern New Jersey area, there has been a large increase of coyote sightings. There have even been cases of the coyotes approaching humans, which is more common when people are accompanied by a smaller animal, such as a dog.
Coyotes tend to travel in packs, so a coyote sighting often means there are multiple coyotes, which was the case for a woman in Saddle River. While walking her dog, she suddenly found herself surrounded by a pack of coyotes of about half a dozen. The coyotes did not flee until a motorist saw the incident and repeatedly honked the horn to scare them away. While the Saddle River Police Department notes that the animals were targeting the dog, it is still a traumatic experience to be surrounded by a pack of aggressive animals.
Danny Kroner is one student who has actually seen one of these coyotes. He says, "I was in the safety of my own home, so I was not scared. At first I thought it was a wild dog, but it was not."
Lauren Eusebio, a freshman who has also seen a coyote, states that "my mom told me and my brothers to run to my car. I was terrified because I thought it would run after me."
Jared Mitovich, a freshman from Pascack Hills, notes that "If I saw a coyote, I would immediately get away from anywhere it could go. I think the fact that I've never seen a coyote before makes me think that they are dangerous and should be avoided at all costs."
Furthermore, most people have never seen a coyote, so people are unaware of the proper way to handle an encounter should one ever occur. Much like the car honk from the Saddle River encounter, a loud noise will commonly send the coyotes away. Many people walking their dogs have decided to bring a horn or other such devices to scare away coyotes in the event that they appear.
The Saddle River Police Department has started a task force to attempt to prevent the abundance of coyotes and the potential harm they can bring. The task force will try to keep the people safe from coyotes and prevent any further incidences.
As these coyote sightings become more common, people should be cautious while doing outdoor activities such as walking a dog.