Sophomores Enlisting Pascack Hills in Meals on Wheels Donation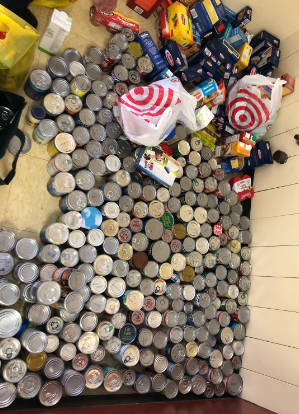 Sophomores Sofia Papadopoulos and Hallie Wikfors recently collected over 1200 cans of food in order to create Blizzard Boxes for the Meals on Wheels of Rockland. They are currently asking for Pascack Hills students to bring in shoe boxes with a detachable lid.
On Wednesday March 14, Papadopoulos collected 1200 cans of food from local preschool – eighth grade school, Saint Margaret's in Pearl River. They still have collections to pick up in Memorial and Fieldstone.
However, they are in desperate need for shoe boxes that have a detachable lid. Starting Thursday March 15 until Wednesday March 21, they will have a collection box in the front lobby in hopes of collecting 130 shoe boxes.