10 Killed, 15 Injured When Driver Deliberately Mows Down Toronto Pedestrians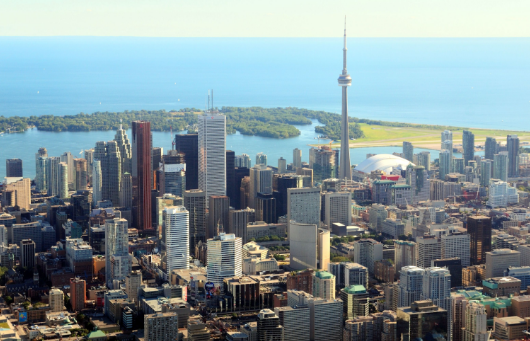 10 people were killed and 15 were injured Monday afternoon when a driver in a white van mowed down pedestrians along a mile-long stretch of northern Toronto. Toronto officials are calling the act "deliberate," and the driver was taken into custody shortly after carrying it out.
According to eyewitness reports, the driver was not swerving left and right across the street, as would be reminiscent of an unintentional act. Instead, the van hopped on and off the sidewalk at a speed of 45 miles per hour, moving down over two dozen pedestrians as they hustled down the usually busy Yonge Street. Bodies could be seen on the sidewalk for up to one mile.
Once the van turned a corner, it encountered a swarm of police. The driver then stepped out of the vehicle and attempted to perform a "suicide-by-cop," where one intentionally attempts to get fatally shot by a police officer.
However, to the perpetrator's dismay, this attempt was unsuccessful, as the officers noticed a cell phone, not a gun, in his hand. Although in a "ready-to-shoot" position, the suspect was taken into custody alive and uninjured.
The events in Toronto join a long list of similar attacks carried out over the past few years, such as those in New York, where 8 people were killed; Barcelona, where 16 were killed; Nice; where over 80 were killed; London, where a dozen were killed in multiple attacks; and Charlottesville, where one person was killed.
These acts are all connected in how they are carried out: a perpetrator motivated by mental illness, political beliefs, or extremist views uses a vehicle to deliberately mow down as many pedestrians as possible. Oftentimes, the incidents occur along busy city streets like those in New York City, where a terrorist drove a truck down a Hudson River bike path. The attack took place on Halloween, so the city was especially crowded that day.
Several hours after the attack in Toronto, the offender was identified as Richmond Hill native Alek Minassian. According to Toronto Police, the crime was not an act of terrorism, but Mr. Minassian was still charged Tuesday morning with 10 counts of first-degree murder. Furthermore, the perpetrator expressed anger at women on social media, which is believed to explain why the victims of the attack were "predominantly female."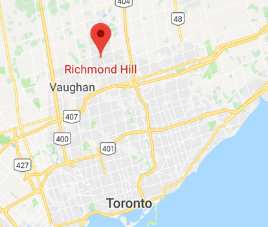 Calle Goodman, a Vaughan, Ontario, resident who is a freshman at a Toronto high school, said that she "never expected to hear about so many people dead in [her] own city." She continued by saying, "The attacker also lived in Richmond Hill, which is pretty close to where I go to school. It's all scary."
Back home at Pascack Hills, 9th grader Melissa Maday said that she isn't "surprised to hear that vehicles were used in another big city." However, she also believes that "the motive may have been different this time, as the police said it wasn't terrorism." Nevertheless, Maday says she will keep an eye out in busy areas, as the attacks do not seem to be preventable.