The Problem With A Rainy Summer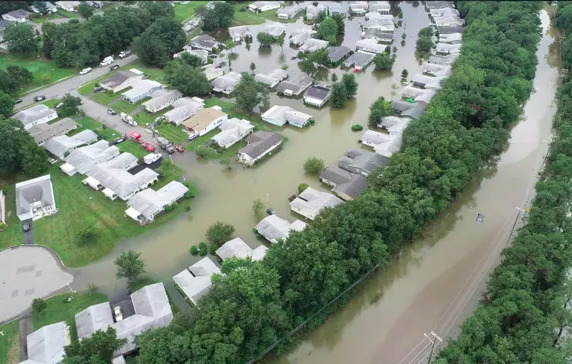 Summer is meant to be a yearly reprieve- in more ways than one.  Summer not only provides a much needed ten week vacation from the daily grind of school, but the sunny and gorgeous weather the season is known for.  Sure, spring is also warm and everything becomes green once more, but the season is also known for its rainy days. Summer is not. The typical weather for a summer day is high eighties or low nineties with sunshine or partial clouds.  Although summer has its rainy moments with the occasional storm or two, the rain is nowhere near as persistent as this summer. This summer, at least so far, has become sort of synonymous with rain.
It feels as if the rain has been everywhere at any time.  Waking up at nine in the morning and cooking breakfast? The rain is waiting for you.  Walking around town late at night with friends? Bring an umbrella; you know that it will rain.  I can't imagine the countless people who have had to cancel their beach day or visit to the town pool because of torrential downpours in the forecast.  It would be one thing if the rain were a light drizzle, but it feels as if every time it rained this summer, it always evolved into a downpour. The forecast for most weeks this summer have shown either rain every day or rain most days.  The weather may not be entirely reliable (some days the forecast showed thunderstorms but no rain came then), but it still says quite a lot when instead of worrying about applying sunscreen, we're worrying about carrying our umbrellas and keeping our hand by the windshield wiper lever in case the rain starts whenever we drive.
The rain is not the only problem.  It's the massive thunderstorms that have occurred frequently this summer.  Normally, I can count the number of summer thunderstorms on one hand without exceeding five.  This season, there have been at least five or six thunderstorms, each accompanied by lightning and horrendously bad rain.  I've been out in one or two of these storms and have seen first-hand how dangerous the conditions are with heavy winds and rapid rainfall that endangers drivers and people stuck outside.  These days are no fun. Beaches and pools are shut down for fear of lightning strikes. Beachgoers also have the issue of waves reaching dangerous heights and intensity, slamming into the sand with all of their salty fury.  This summer can be seen as a loss for beach communities that rely on people walking around and spending their money. How can places like LBI thrive this summer when there are deadly hazards like the two water spouts that rose out of the ocean during Monday's storm?  
That leads into the other problem: flooding and weather-related damage.  During the aforementioned storm Monday, Brick Township, a small community in Ocean County received eight inches of rain during the storm- the amount of rain it normally receives in two months.  Dangerous flash floods occured and dozens of people were evacuated from their homes by rescues teams. Other towns in New Jersey, such as Little Falls, were also hit hard by floods, and Phil Murphy had no choice but to declare a state of emergency.  A state of emergency? In the dog days of summer? That's how we know that we have a rain problem.
Sadly, there is nothing we can do about the heavy rainfall that we have received- and probably still will receive.  We are not gods. We can't just wave a magic wand and command that sunny days return. The world doesn't work like that.  But what we can do is keep and eye on weather reports and storm alerts. That way, we can stay safe during massive storms and possibly prevent flooding in our homes.  The last thing anybody wants is to do is return to school with a soggy and flooded home.