After Becoming First $1 Trillion Company, Apple To Release 3 New iPhones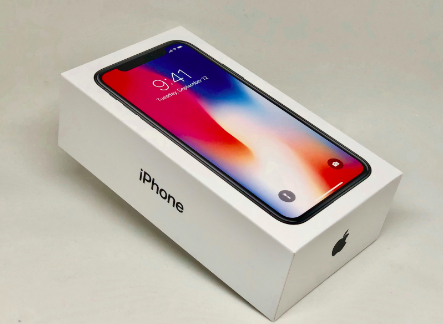 If you invested $1,000 in Apple's stock one decade ago, you would now have $9,000. This statement is thrown around often as Apple's value continues to grow, but now it appears to have even more significance.
On August 2, Apple became the first US company to have $1 trillion in market value. It is a huge milestone for the massive technology company, but it certainly isn't surprising. Analysts have been expecting this day to come for some time now; it wasn't a matter of if, but when.
Apple, the most valuable publicly traded company in the country, has not shown any signs of slowing down. In fact, it plans on releasing three new iPhones this year. Assuming the tech giant follows previous years in terms of when it unveils new products, we can expect to see these phones revealed in September.
The first phone Apple is rumored to be producing is a second-generation iPhone X. It will have the same screen –– 5.8 inches tall with an OLED display –– as the previous generation. However, it will likely have a more impressive camera and run faster overall. While the phone won't be called the iPhone XS, it can be considered the "S" version of its predecessor akin to the iPhone 6 and iPhone 6S. A probable cost for this phone would be $999.
In addition to this new phone, Apple has an "iPhone X Plus" in the works. It will also have OLED display but boast a much larger screen at 6.5 inches tall. Once unveiled, it would be the biggest iPhone yet –– in terms of its price too, which is rumored to be $1099.
Both the "iPhone XS" and "iPhone X Plus" will have dual rear cameras, which allows for higher quality zoomed-in photos and better pictures overall. Apple is planning to sell both phones in silver, space gray, and gold colors.
What's more, Apple is looking to release a more affordable version of the iPhone X with an LCD display instead of an OLED display. While an LCD display isn't as bright or colorful as an OLED display, this new phone's price tag –– presumably around $700 –– may make it more attractive to those on a budget. As well as the lower-end screen, the phone will lack features such as 3D Touch and wireless charging.
All three new iPhones will still have the same edge-to-edge screen as the iPhone X that revolutionized the iPhone design last year. This also means Apple's 2018 iPhones will have a notch at the top of the screen, allowing for a FaceID sensor, a front-facing camera, and various other technologies.