Holocaust Studies Teacher Mrs. Lutz Receives the Honor of U.S. Holocaust Museum Teacher Fellow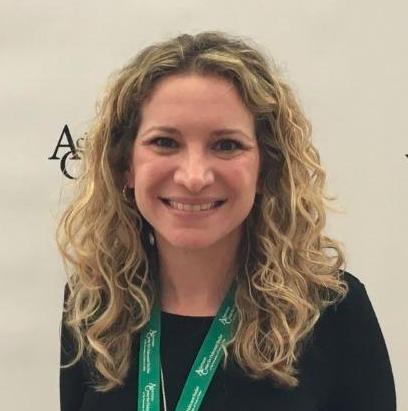 Recently, one of Pascack Hills beloved teachers, Mrs. Heather Lutz, became a U.S. Holocaust Museum Teacher Fellow after attending the "Museum Teacher Fellowship Summer Institute." The Museum Teacher Fellowship program at the United States Holocaust Memorial Museum (USHMM) involves a group of teachers who have the skills to be a leaders in Holocaust education at their schools.
To participate in this program, a teacher needs to have a nomination from a JFR Holocaust Center for Excellence, a curricular outline, and a commitment to create and include the lessons and resources from the scholars into the classroom. For Lutz, Holocaust Resource Center at Kean University nominated her.
Museum Teacher Fellowship Summer Institute took 5 days, specifically from July 9-13, in Washington, D.C. At the program, she had access to resources and interact with the other educators, survivors, former Fellows, and scholars.
To learn more about the program, Lutz provided her insights and experience there. She said, "It was such an honor to participate in the Teacher Fellowship Program at the United States Holocaust Memorial Museum this summer. I had the incredible opportunity to spend five days at the museum – meeting with curators, privately touring the exhibitions, speaking with survivors and scholars, and meeting colleagues from around the country who also teach about the Holocaust and genocide."
After becoming a U.S. Holocaust Museum Teacher Fellow, Lutz described her future plans and projects for her Holocaust Studies class and how to utilize the lessons from the program to enhance the learning experience.
"A large component of becoming a Fellow is to create outreach projects that address the tenets of the Museum's guidelines and principles, many of which focus on humanizing and contextualizing the Holocaust. In fact, I hope to organize and execute a program later this year at PHHS with a focus on many students and teachers who have ties to the Holocaust, another genocide, or forced immigration," said Lutz.
Finally, Lutz expressed her gratitude for the program and her hope for success.
"I am so grateful for the continuous support from administration and students' enrollment in Literature of the Holocaust. And, I hope this Fellowship allows me to bring new experiences and opportunities to the student body and deepens our individual and collective understanding of, and connection to, the Holocaust."