How Celebrities are Helping with California's Forest Fire Tragedy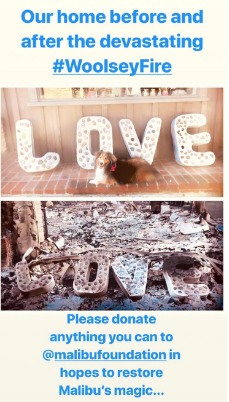 Jenna Chiavelli
November 29, 2018
Over the past couple weeks, California has been trying to recover from the deadliest forest fires in the state's history. The Woolsey Fire and the Camp Fire have accumulated a death toll of at least 82 people. Additionally, over 10,000 homes have been destroyed by the flames. Since the devastating events of the forest fires, celebrities everywhere have been pitching in to help rebuild all that was lost.
Among the celebrities giving aid are Kim Kardashian West and Kanye West. The couple's home is located in Hidden Hills, California, which was gravely affected by the fires. Kim and Kanye hired private firefighters to protect not only their home, but the homes of their neighbors. And although this might seem as a selfish act, the West Family also donated $500,000 to California Wildfire Relief Efforts.
Another celebrity duo that made a generous donation was Miley Cyrus and Liam Hemsworth. After completely losing their own home in Malibu, the couple donated $500,000 to The Malibu Foundation. This organization is dedicated to rebuilding the Malibu community after the damage from the Woosley Fire.
After asking senior Megan Evans about Miley and Liam's donations she stated, "I'm not surprised that Miley and Liam are getting involved. Miley has her own foundation that raises money and awareness for the homeless. It makes sense that she wants to help out now."
Another celebrity volunteering their time is former California Governor, Arnold Schwarzenegger. This Wednesday Schwarzenegger spent his morning serving breakfast to the brave firemen that have dedicated themselves to further protecting the people and land of California. This sample act of kindness can go a long way for those firefighters risking their lives.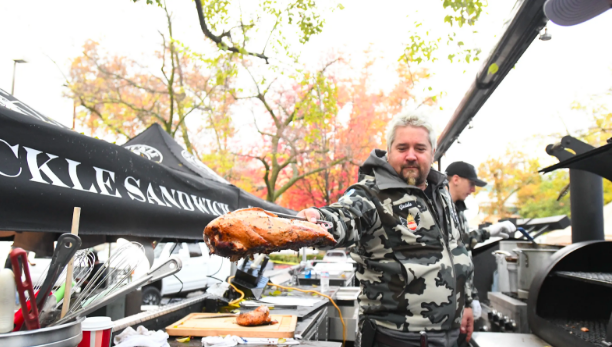 (PC: RGJ.com)
Celebrity Chefs are also partaking in volunteer efforts. Guy Fieri and Jose Andres spent their Thanksgiving serving over 15,000 meals to victims of the forest fires. The event took place in Chico, California which surrounds Paradise, California. Nearly 90% of Paradise was destroyed in the fires, leaving the majority of the town homeless. The efforts of celebrity chefs Guy Fieri and Jose Andres surely brightened the victims' Thanksgiving.  
Although these donations and actions were made by celebrities, people just like us can follow their example and help as well. If you are interested in donating to support the rebuilding of California and help those who have suffered you can visit https://www.calfund.org/wildfire-relief-fund/.