'23 and Them: The Freshman Student Government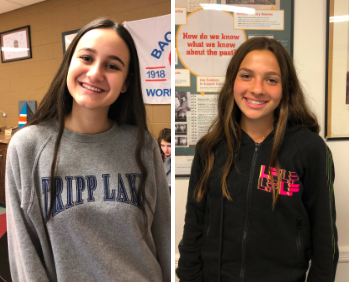 On Friday, Sept. 20, Pascack Hills named the unopposed members of the freshman student government. Rachel Kim, Hannah Baskin, and Gillian (also known as Gigi) Barcus are the president, vice president, and public relations officer, respectively, for the class of 2023. The trio is excited for the upcoming year, proudly representing the ninth grade. 
A spark ignited within each freshman to join student government, for one reason or another. Whether it be previous experience, enjoyment, or stepping up as a leader, they all have immense interest in being involved in the Hills community. 
"When I went straight into freshman year, I had the intention to run for Freshman Class President after going through the process of elections in the Student Government program back [at] Fieldstone. Being able to create change, no matter how big or how small, is something that I always enjoy being a part of. If there is anything that I can do to make the school a better place than it already is or implement new things that our class wants to pursue, it is in my interest to follow through with all realistic, reachable goals," Kim said.
Along with Kim, Baskin said, "I was interested in joining SGA because I wanted to become more involved at Hills, and I also did government last year in middle school and it was really fun."
 Barcus was interested in being part of the Hills community and also expressed her enjoyment for the government.
 "SGA seemed like the perfect opportunity for me to show my leadership skills, it seemed fun and like a community, I wanted to be a part of." 
Most people know the basics of the democracy, and how it is run. But, specifically for Hills, not everyone may know the exact jobs of each position and the level of commitment. 
"Position as freshman class president is the main representative of the class (mine being class of '23) and what the grades' thoughts and interests are on whatever related topics may come up during our meetings. . . .The level of commitment is simple: work hard to maintain a strong stance in the position, do not miss meetings unless excused, and take things with responsibility," Kim said. 
 "My position is vice president and I basically attend SGA meetings and fill in for [Rachel], the President, when she is not there," Baskin said. 
 "I am the PR officer. For my job I have to send lots of emails and file lots of mail. The commitment level isn't obviously as high as president, but it still requires some commitment, which is the perfect balance for me," Barcus said. 
 Each role is different, but they are all looking to come together to benefit the school. Though they do not have a lot of ideas yet, the female freshmen want to make PHHS the greatest place it can be. 
 "My visions for the school are some listed: tons and tons of fresh, creative ways for successful fundraising, any whole-school movements that everyone can be a part of for unity and support of the various [topics], and to simply enjoy high school with fun and convenient alterations to our lifestyle in school that the government could hopefully start for action to be taken upon it," Kim says.
 She also explained that she wants to show even more school spirit through school events and install more air conditioners on the second floor through improved fundraising. 
 Baskin does not have specific ideas yet, but she said, "I think Pascack Hills is already such a fun school and I look forward to helping it be the best place it can be."
 Similarly, Barcus has the same vision of greatness for Hills.
 "Since we are only [freshmen], I don't have many ideas yet. However, as I get more comfortable with the school I'm sure I will find things to improve and make better." 
 In order to fulfill these ideas, the SGA needs to have many members actively involved in the organization, helping the trio organize and run events for the class of 2023. Anybody can join the SGA without running and being elected for a position.
 Kim said, "To the people who are considering joining next year but are on the line between yes and no, I just say go for it! If you have even a slight interest in being part of SGA, it is a great opportunity to have your voice for the school to be heard, and if there is a spark inside of you that makes you enjoy it, there is no reason not to! If you don't, however, like the club, then I am sure that the students and staff will understand; high school is about reaching out of your comfort-zone to test out the waters, look at different interests." 
 "I would tell anyone considering running for SGA to go for it, because it is really cool to be able to represent your grade and be involved with student government," Baskin said. 
 "I would tell them not to worry because being a part of SGA is lots of fun and doesn't require lots of commitment if you don't want to be a part of one of the major jobs. Also, you don't have to be good at public speaking because you film a video and [send] it to your grade as opposed to speaking in front of lots of intimidating people," Barcus said.
 With the same goal of Hills being in the best state possible, Kim, Baskin, and Barcus are eagerly looking forward to being involved in SGA. By representing the freshman class, they are determined to achieve that goal and make improvements to make it happen.
View Comments (2)
More from the contributor(s):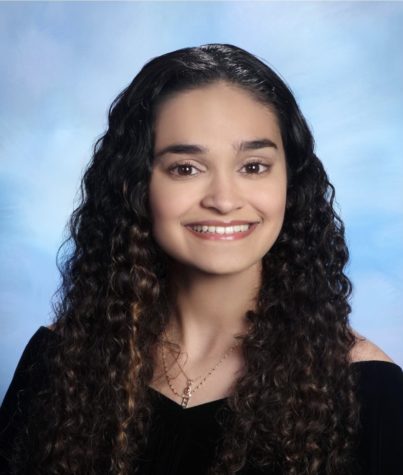 Briana Keenan, Editor-in-Chief
Briana Keenan is a senior at Hills. She joined the Trailblazer her freshman year as a staff writer and edited for the In-Depth and School News sections her sophomore and junior years, respectively. This year, Keenan is looking forward to being the publication's Editor-in-Chief and continuing to write, edit, and manage stories for the Hills community.

Fun fact: Over the summer, Keenan went to the School of the New York Times for two weeks.