Pascack Hills Armenians React to US Recognition of Genocide: "It's Been A Long Time Coming"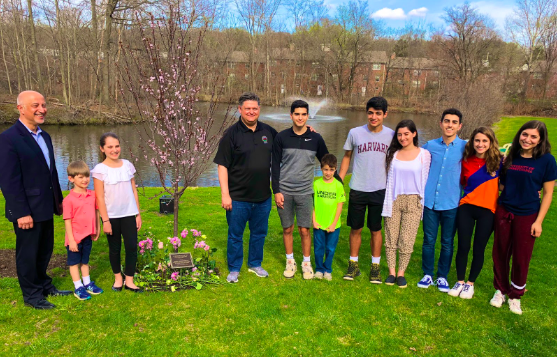 On October 29, the US House of Representatives passed a resolution recognizing Turkey's genocide against Armenians during World War I. With 405 representatives in favor and only 11 against it, the resolution, though largely symbolic, represents an emotional victory for Armenian Americans as well as a firm rebuke to Turkey. 
"It's been a long time coming," junior Alec Boyajian, who is Armenian, commented. Though the United States first acknowledged the genocide in writing in 1951, the usage of the word "genocide" itself fell out of fashion among presidential administrations when Turkey joined NATO in 1952. However, House legislators saw no resistance from President Trump's Department of State in drafting the new, more formal resolution, a sign of the shifting political landscape of Turkish-American relations. 
Representatives Anna Eshoo of California and Jackie Speier of Florida, the only two congresswomen of Armenian descent, voted in favor of the nearly unanimous resolution. 
Boyajian says another congresswomen, Ilhan Omar of Minnesota, voted present (a form of abstaining from a vote) after "receiving a $15 million endorsement from the Turkish ambassador." She explained her vote on Twitter as one protesting "accountability and recognition of genocide" being used as a "cudgel in a political fight." Omar, who made history herself by becoming one of the first Muslim congresswomen, also called for an "acknowledgement of historical crimes against humanity" such as the transatlantic slave trade and the Native American genocide.
The genocide against Armenians, which was implemented by Turkey through forced labor and death marches, led to the group's diaspora across the world, into communities like Montvale and Woodcliff Lake and into homes like those of Boyajian, Alexis Kaloustian, and many other American-Armenian Hills students.
"Not a lot of people know about [the genocide]," Kaloustian said. She, like Boyajian, was disappointed by the votes, though few, against the resolution, calling them "kind of ridiculous because so many people died."
While the Armenian genocide may lack the international cognizance of genocides like the Holocaust, it's not forgotten among the Pascack Hills community. It's taught by Heather Lutz in Holocaust and Literature, and Jane Yeam includes it in her curriculum for world history students, helping them connect the genocide's causes with the roots of xenophobia. 
And it's been recognized locally, too –– back in April, Montvale Mayor Mike Ghassali and Woodcliff Lake Mayor Carlos Rendo unveiled a memorial for the genocide at Huff Pond. Armenians including Boyajian were in attendance for the ceremony, along with English teacher Vani Apanosian. 
Apanosian called the ceremony a testament to the strength of the American-Armenian community at Hills and across the region. This strong sense of kinship is reaffirmed often, she said, recalling that "a student came up to me this morning who wanted to start an Armenian club" as a space for the "significant number" of Armenians at Hills to talk about issues like the genocide and straddling Armenian and American culture.
When it comes to the resolution, Apanosian said a lot of the Armenian community in the area  "had been advocating for it through social media, signing petitions, and calling our representatives." Their campaigning appears to be paying off, as the bill advances to the Senate with bipartisan support. 
"Even though it's a small issue for many Americans, it's been a long effort by Armenians," Boyaijan added; he's hopeful the hard-fought resolution will land at the President's desk.
Leave a Comment
More from the contributor(s):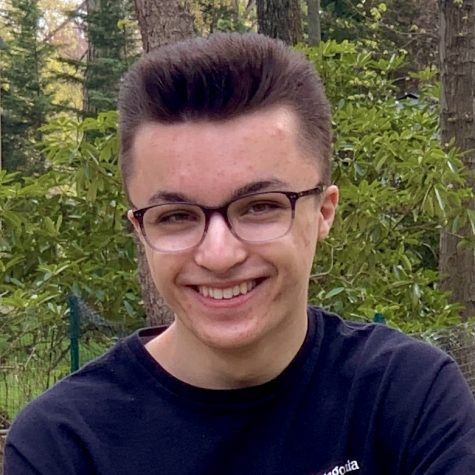 Jared Mitovich, Editor-in-Chief
Jared Mitovich joined the Trailblazer his freshman year as a staff writer. He has helped manage the Trailblazer's social media since his sophomore year, and in his junior year he edited the Opinion section. Now in his final year of high school, Mitovich is looking forward to working with Mackenzie Blowers as Editor-in-Chief along with the entire Trailblazer staff. You can follow him on Twitter at @jmitovich!

Fun fact: Mitovich once met a presidential candidate.