Lucky thirteen: Ms. Yeam
Before she became a teacher, Ms. Yeam went through the same process Hills students are going through right now: high school. In her senior year, she did not intend to become a high school world history teacher.
"I wanted to become an architect, and I applied to all architecture schools," Yeam said.
Before attending Rutgers University, Ms. Yeam was most interested in the technology and art classes she took during high school, with world history being close behind, which is what made her decide to start teaching the subject.
"I enjoy teaching Imperialism in the World History curriculum the most," she said. 
When Ms. Yeam is not working hard at Hills, she helps others outside the Hills community through mentorship.
"A couple years ago, I was on a flag football team. I did that for years, and was the captain. Now, I mentor students throughout Bergen County," she said. 
Ms. Yeam is not only involved in helping the community outside of Hills, but every single one of her students.
"Ms. Yeam is close to all of her students, and makes sure that she creates a special connection with every one of them. She always makes everybody feel included and part of her class. She also likes to make jokes, and it keeps a class like history less boring!" freshman Katie August said. 
High School can be difficult, especially as a freshman. Ms. Yeam has been able to help underclassmen with the sometimes stressful transition from middle to high school.
"She was very helpful in getting me the help that I needed because I got very stressed out about tests and quizzes, causing me to get bad results on them, even though I understood the unit. She reached out to an organization for me to get some info on how she can help," Freshman Izzy Gudin said.
Students admire her humor, and ability to make teaching fun. Current upperclassmen remember the way Ms. Yeam would make class time enjoyable.
"She laughs at everything," Senior Jalen Tamarez said.
While certain career paths mean flux in position and location, including teaching, Ms. Yeam has been a faculty member at Pascack Hills for thirteen years. This longevity could be attributed to her dedication to her students.
"She just has this positive vibe and she's a very lively soul. Her laugh is also very contagious. She's one of the nicest teachers I've ever had the pleasure of having," Junior Lauren Eusebio said.
Leave a Comment
More from the contributor(s):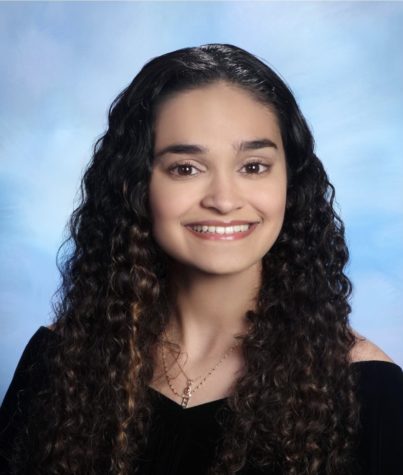 Briana Keenan, Editor-in-Chief
Briana Keenan is a senior at Hills. She joined the Trailblazer her freshman year as a staff writer and edited for the In-Depth and School News sections her sophomore and junior years, respectively. This year, Keenan is looking forward to being the publication's Editor-in-Chief and continuing to write, edit, and manage stories for the Hills community.

Fun fact: Over the summer, Keenan went to the School of the New York Times for two weeks.