Hills students win big at first-ever virtual North Jersey Regional Science Fair
21 students returned from the virtual fair with awards.
[Editor's note: Lauren Eusebio is a Research in Molecular Genetics student who participated in the fair.]
Just three days before the long-anticipated 2020 North Jersey Regional Science Fair on March 13, Nokia Bell Labs announced the event was canceled due to the ongoing coronavirus pandemic. Despite how skilled Hills Research in Molecular Genetics students are at targeting problems and forming solutions, this problem was simply out of their hands.
"
[The announcement] was honestly devastating after putting so many months of hard work into these projects."
— Jenna Golub
To say the least, the students were mortified by the announcement. Junior Jenna Golub, a second-year Research student, expressed how when she "found out the week of the science fair that the in-person event was canceled, it was honestly devastating after putting so many months of hard work into these projects."
From in-person to online
Soon after, Nokia Bell Labs announced that they would be hosting a virtual fair on April 24, with the awards ceremony on April 25. Research students were all perplexed by this news, as there is a huge physical aspect to the fair: presenting posters, walking around to look at other posters, and exploring the venue with other students. Nevertheless, students swiftly prepared for a condensed 15-minute presentation on BlueJeans, a video conferencing service that, for juniors and seniors, worked much differently from the hour-long judging sessions at science fairs of years prior.
Hills junior Isabella Sanar, also a second-year Research student, compared the two situations:
"I definitely think the in-person fair is a better experience because it's more immersive and personal. There's more time for presenting and questioning, for starters. The interactions with judges are also more natural: You can shake hands, make eye contact, and overall assert a type of confidence that can make or break a presentation. Even further than that, hanging out with friends from different categories during the hour-long breaks is always enjoyable."
"Nevertheless," Sanar continued, "I was extremely pleased with the virtual fair. Nokia Bell Labs could have simply called it off, but I commend them for recognizing the work we put into these projects and pulling many strings to make this work for us."
Hills wins big
In total, 21 Hills Research students received awards at the virtual fair, consisting of first, second, third, and fourth place awards as well as various special awards. One sophomore duo, Sonia Balani and Lina Kim, swept the competition.
---
---
Along with earning the first place award in the Plant Science category and the Journal of Emerging Investigators Award, Balani and Kim emerged as ISEF grand prize finalists, an honor given to only six projects in the fair. Their project, titled The Effects of Climate Change on Stomatal Density, Size, and Conductance tackled the pressing issue of climate change and its effects.
When asked about the largest adversity faced during the process, Kim expressed that "one of our biggest struggles was creating our own source of carbon dioxide. So we created this idea of making our own carbon dioxide apparatuses by using a simple baking soda and vinegar reaction to pump carbon dioxide into our eco-chambers. One of the harder challenges of this was maintaining the carbon dioxide levels."
As first-year research students, Balani and Kim have never attended the in-person fair. 
"We were definitely sad to miss out on actually going to the science fair," Kim explained. "We've heard many great things: the friends you meet, the experience, the other projects. But I think the virtual fair was just as rewarding in the end."
"
I think the virtual fair was just as rewarding in the end."
— Lina Kim
Projects that are successful are often expanded on the following year with a continuation project. Considering the relevance of climate change, it's possible the duo will continue their project. 
"For me, I intend to continue [with] genetics," Kim stated. "I am not completely sure if there will be a continuation project, for I am also interested in the biomedical sciences as well, but there is a high chance!"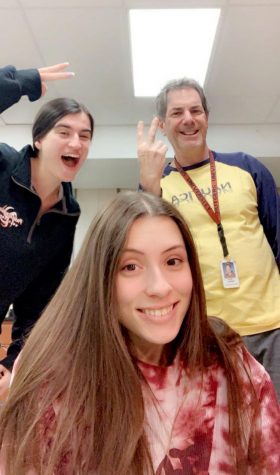 With such diverse category options, endless published works, and intelligent mentors, there is never a deficit of possible project ideas. The course, although sometimes stressful and wearing, stimulates the mind unlike anything else and has the capability to breed a new wave of future scientists and researchers.
Alongside all the Hills participants at the NJRSF 2020, it is imperative to recognize the efforts of Research mentors Dr. Martin Edelberg and Ms. Natalie Macke during this journey. From ordering all of the necessary supplies to spending hours after school every day –– and on weekends –– to ensure everyone would finish their projects, these two dedicated and determined individuals have truly led these students on this path to success. Their goal from the start was to make sure each and every student was an expert on their project and understood the significance of their work. Even with the pandemic, Research students could not have been better prepared for the virtual occasion.  
Leave a Comment
More from the contributor(s):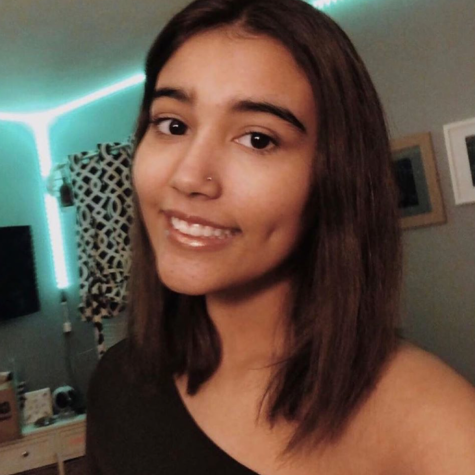 Lauren Eusebio, Opinion Editor
Senior Lauren Eusebio has been a part of the Trailblazer since her junior year, when she was a staff writer. Now, along with Claudia Kim, Eusebio will be in charge of editing the Opinion section, which she is very passionate about. She defines the section as one that "expresses the identity of Hills students and makes our newspaper different and unique. I know each and every Hills student has something worthwhile to say."

Fun fact: Eusebio has her own YouTube channel.