District announces tentative graduation plan to Class of 2020 students and parents
On Thursday, Superintendent Erik Gundersen announced a tentative plan for graduation, scheduled for June 16, in an email to the students and parents of the Pascack Hills Class of 2020.
After a Board meeting on Monday where comments from the public were dominated by questions about the district's plan to honor an anguished senior class, Gundersen outlined how both schools are preparing for an in-person or a virtual graduation.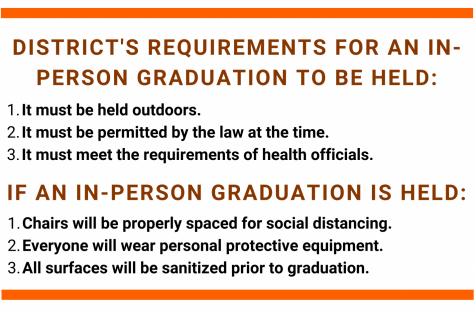 Promising "graduation will go on in the best form the law will allow," Gundersen said the district will have an in-person graduation if –– and only if –– the law at that time permits, it can be held outdoors, and it meets the requirements of health officials. In the event all three criteria are met, the graduation will still maintain significant precautions against the spread of the coronavirus, such as properly spaced graduate chairs, mandated personal protective equipment, and sanitized surfaces.
Like previous graduations, under the tentative plan, the event would be live-streamed, which would allow family members to watch if they are not allowed to attend.
However, Gundersen emphasized the possibility that the state will not allow such an event to take place. Governor Murphy recently extended the public health emergency by 30 days, which forced the cancellation of senior prom. If the order is extended or another is enacted prohibiting large gatherings through June, it would also force the district to resort to its virtual graduation plan. Gundersen promised photos would still be taken of students in caps and gowns, all graduates would still receive their diplomas, and speeches from the valedictorian, salutatorian, student government president, principal, and superintendent would still be delivered.
"
It is obviously deeply upsetting to the senior class, but we trust that Hills will figure out other ways to honor its graduates."
— Sean Sheikowitz
"It is obviously deeply upsetting to the senior class, but we trust that Hills will figure out other ways to honor its graduates," senior Sean Sheikowitz said. Sheikowitz is the school's student representative at Board meetings, where she has shared input from the senior class with members regarding graduation and end-of-year activities.
In the email, Gundersen said "parents and students have made it abundantly clear they want an in-person graduation."
Beyond graduation
He said the district was planning to be creative for other end-of-year activities as well. While the physical ceremony has been canceled, recipients of senior awards will be highlighted in the district's "Report" publication, and the physical awards will still be distributed to students.
Hills Principal Glenn deMarrais will send out more information to the school's seniors on yearbooks, caps and gowns, and other responsibilities. Gundersen mentioned homecoming and Thanksgiving break as possible dates for seniors to return for yearbooks signings when restrictions are lifted.
View this post on Instagram
Recently, deMarrais and the PFA organized a "secret mission" for seniors, where Hills faculty placed yard signs on students' lawns overnight that read, "We love you, Class of 2020." The morning surprise out front (or, for some, witnessed late at night through a dark window) was received positively by many seniors. However, it preceded by hours the governor's announcement that schools would remain closed through the end of the year, dashing the last hopes of seniors and students for a final reunion before summer.
Gundersen ensured additional surprise tributes were still to come for the class, whose senior spring, usually filled with river rafting and lifelong memories, was poached by the pandemic.
"While this is not the celebration we expected it to be, our goal is to make it the celebration it can be," the superintendent explained. "I look forward to seeing all of you soon!"
Leave a Comment
More from the contributor(s):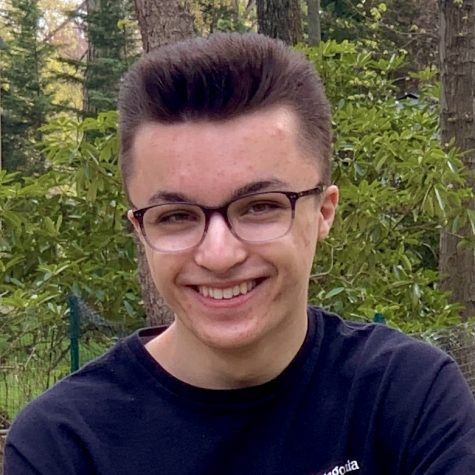 Jared Mitovich, Editor-in-Chief
Jared Mitovich joined the Trailblazer his freshman year as a staff writer. He has helped manage the Trailblazer's social media since his sophomore year, and in his junior year he edited the Opinion section. Now in his final year of high school, Mitovich is looking forward to working with Mackenzie Blowers as Editor-in-Chief along with the entire Trailblazer staff. You can follow him on Twitter at @jmitovich!

Fun fact: Mitovich once met a presidential candidate.