How to help the Black Lives Matter movement
For students interested in fighting for racial justice, there are several good places to start.
Following the killing of George Floyd, an African American man, many people are coming together to help the Black Lives Matter movement and take steps to eradicate racism and police brutality from the United States. With all of the posts, petitions, and fundraisers out there, it can be difficult to find one's place in everything and ways to effectively support the cause.
There are many actions small and large that Hills students can take to support Black Lives Matter and fight for racial justice. Below are a few good places to start.
1. Understand that you may not understand.
The first step to acknowledging systemic racism that dates back ages is to understand that if you are not Black, you will never fully understand the struggles that people of color, specifically the Black community, have undergone. It is important to be an ally and speak up about these injustices, but only speak from what you know, and how you have educated yourself.
2. Educate yourself.
It is imperative to learn about the past that many Hills students may have been sheltered from. One of the best ways to educate yourself on racism of the past and present is through books, podcasts, and films. Each of these novels or films will give you a unique perspective on issues that you might not understand personally. Consider reading one of the following books:
History and journalism:
Conversations in Black: On Politics, Power and Leadership

, Ed Gordon (2020)

Chokehold: Policing Black Men

, Paul Butler (2017)

The New Jim Crow: Mass Incarceration in the Age of Colorblindness

, Michelle Alexander (2012)
Fiction:
The Hate U Give

, Angie Thomas (2017)

Dear Martin

, Nic Stone (2017)

Harbor Me

, Jacqueline Woodson (2018)
Additionally, visit this link to see more book recommendations.
Consider listening to one of the following podcasts on racism:
Additionally, visit this link for more podcast recommendations to educate yourself.
Consider watching one of the following films or series on racism:
The Hate U Give

(2018)

The 13th

(2016)

When They See Us

(2019)

BlacKkKlansman

(2018)
Additionally, visit this site for more movies confronting racism and where to find them.
3. Attend a peaceful protest.
For those interested and able to do so, attending peaceful protests is one way to support the Black community, whether a member or an ally. See this map to find protests nearby. When attending a protest, make sure to take any precautions necessary in case of violence or health risks. 
Some important things to bring to a protest include:
A face mask (don't forget to practice social distancing)

Comfortable shoes

Layers appropriate for the weather

Nondescript clothing (nothing too bright, no big logos)

Goggles

Water

A form of identification

Basic first aid supplies

Your phone

A poster
4. Donate to the cause.
Several organizations have ongoing donation pages to help the Black community. Funds welcoming donations include:
George Floyd Memorial Fund: This GoFundMe was set up by George Floyd's family. Proceeds will go towards funeral and burial expenses, mental and grief counseling, travel expenses for all court proceedings, and to assist the family in fighting for justice in the name of George. A portion of these funds will also go to the estate of George Floyd for the benefit and care of his children and their educational fund.
Black Visions Collective: As stated in their campaign mission, "Black Visions Collective (BLVC) believes in a future where all Black people have autonomy, safety is community-led, and we are in the right relationship within our ecosystems." All proceeds go to supporting the foundation and all of their efforts.
Reclaim the Block: This organization was created to organize Minneapolis community and city council members to move the money from the police department into other areas of the city's budget that aid and promote community health and safety.
Campaign Zero: As stated on the webpage, "Funds donated to Campaign Zero support the analysis of policing practices across the country, research to identify effective solutions to end police violence, technical assistance to organizers leading police accountability campaigns and the development of model legislation and advocacy to end police violence nationwide."
Black Lives Matter Foundation: All proceeds support BLM's campaign for justice. Support goes "to the movement and ongoing fight to end state-sanctioned violence, liberate Black people, and end white supremacy forever," as stated on their page.
If you don't have the money to give, allow this YouTube video to play through without skipping. It is filled with advertisements in which 100% of the revenue will be donated to associations offering protester bail funds, helping pay for family funerals, and promoting advocacy which are listed at the beginning of the video. 
5. Sign petitions and contact officials to demand change.
For those interested, here are a few petitions in support of ending systemic racism.
Defund the Police: The petition calls for an end to systemic racism and a national defunding of police in exchange for investment in Black communities and resources to ensure Black people not only survive but thrive.
Justice for George Floyd: Justice for George Floyd demands justice for his murder, and for the prosecution of the police officers involved.
Charge the Minneapolis Police Officers: This petition demands that the police involved in the murder of the innocent George Floyd are charged and sentenced to federal prison.
Justice for Breonna Taylor: This petition demands justice for Breonna Taylor, a Black woman and EMT, and the prosecution of the police officers responsible for her murder.
Call the Minnesota governor at (651) 201-3400 and attorney general at (651) 296-3353 to demand justice for George Floyd. 
6. Reach out to school leaders.
With the creation of the school's equity team this year, the district is working to make sure that, going forward, Pascack Hills is a safe place where everyone is respected and included. To express concerns or opinions, reach out to any of the following members of the equity team through email. 
7. Don't stop here.
It is imperative to continue to raise awareness and support for the Black community. Continue to educate yourself and others, and fight against systemic racism, police brutality, and inequity in the United States. Remember that no one is asking you to solve racism, but any action you take should come from a place of compassion and empathy. 
Visit blacklivesmatter.carrd.co for additional resources.
Leave a Comment
More from the contributor(s):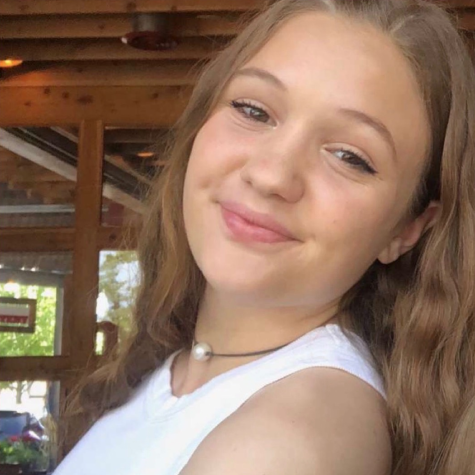 Maeve Rossig, Arts & Entertainment Editor
Maeve Rossig is a senior at Hills and joined the Trailblazer at the beginning of her junior year. She is now the Arts and Entertainment Editor along with Justine Marinkovic, and she's excited to keep writing about trending shows, movies, and entertainment news!

Fun fact: Rossig is the Executive President of the Hills student body.