Amid vocal praise and criticism, Board says Cowboy and Indian mascot removal is final
Public comments for and against the mascot removal went on for nearly four hours at the Board's Thursday meeting.
At their meeting on June 25, the majority of the Board of Education stood by their unanimous decision to remove the Cowboy nickname at Hills and the Indian mascot at Valley despite the backlash faced from students, parents, and alumni.
Echoing responses to a form by the Trailblazer that circulated through the community, within the first hour of discussion, many parents expressed their concern towards the apparent lack of transparency of the Board of Education. Many community members were unaware of the previous webinar in which the decision was made to remove the mascots, and they felt that their voices had been stifled. Protests, petitions, and public outcry resulted in the wake of the Board's vote.
Proceeding these complaints, Board of Education member Joseph Blundo expressed his regret for initially standing behind the removal of the mascots. Although he does not plan to propose a motion reversing the decision, he claimed he would support the decision to restore the mascots if brought up by someone else.
Kenneth Ralph, another member of the Board of Education, conveyed that the reasoning in favor of the mascot has not been fully developed yet, claiming that he has not seen any "compelling" arguments for this side yet. Ralph also addressed a common concern among students and parents alike concerning the cost of rebranding, a cost that many see as necessary. 
"
If it costs money to do the right thing, we're going to do the right thing."
— Kenneth Ralph, Board member
"If it costs money to do the right thing, we're going to do the right thing," said Ralph.
Superintendent Erik Gundersen later made clear that any costs involved in rebranding the schools would be amortized over several years. He explained that any switchovers will not be instantaneous, that football field logos will not suddenly be torn up, as one community member in opposition suggested.
Following the initial stream of conversation, many Hills and Valley students joined the discussion with strong opinions.
Students, parents, and alumni speak out
Beck Kerdman, a Woodcliff Lake resident and 2020 Hills graduate, said he doesn't believe the Cowboys and Indians represent the community. He pleaded with the Board to have empathy.
"Cowboys are a symbol for the colonization of Native lands, especially when the two are paired together," said Kerdman, who is also a member of the Hills-Valley equity team. "I love Hills and I love this community, and I don't believe [we are hateful]. So why do we reduce ourselves to perpetuating this idea?"
"
Cowboys are a symbol for the colonization of Native lands, especially when the two are paired together."
— Beck Kerdman, Class of 2020
During the meeting, many Valley alumni specifically joined in large to vocalize their support towards the decision to remove the Indian mascot.
As said by Pascack Valley alumni Gabriela Civiletti, "[Native Americans] are not a mascot, they are a group of human beings who have been more than they should've been."
"Indigenous people have made it clear time and time again that this is a symbol that does not align with their culture or values and it does not honor them," expressed 2011 Pascack Valley graduate Christen MacMiillian.
"We don't get to decide what does and does not offend indigenous people, and we are showing them our true colors by ignoring them when they tell us what symbols are appropriate and inappropriate," MacMillian continued.
Valley alumni Delia Collis approached the argument from a different angle, claiming that "using the Cowboy and Indian mascot together promotes a rivalry that is not with the times. We need to look forward to cohesion among the schools. She said the backlash was unprofessional.
The larger conversation regarding the place of minority groups within the Pascack Valley Regional District was brought up by alumni Enrique TiBurcio.
"I was one of the three Black kids… I am so proud and happy that you guys" have removed the mascot, TiBurcio said.
Although many people demonstrated their support for this decision, those on the opposing side did as well.
"Is the American flag next? Is that racist? I didn't hear anything" about the meeting, said a Hills community member in response to the claims that the Indian and Cowboy mascots are culturally insensitive.
Is the mascot debate being politicized?
A frequently occurring concern among parents during this discourse was the political manner of the situation.
One parent of a PVRHSD student, Gina Hutchinson, expressed her disdain towards the district pushing their beliefs onto students, claiming that it is "not the job of an educator."
"
[A]s an educator, I don't think students should ever know what our political opinion is."
— Jennifer Falkoff, community member
Similarly, community mother and educator Jennifer Falkoff vocalized that, "as an educator, I don't think students should ever know what our political opinion is."
Superintendent Erik Gundersen, however, was quick to clarify that "this is not a political decision."
Alumni Gabriela Civiletti expressed a similar sentiment, remarking that "this is obviously a moral issue, not a political one." 
Although many members of the community have expressed the desire for reconsideration in changing the mascot, Gundersen stated that "there is no consideration" and that "this is not an argument for an upcoming vote that is planned."
Nevertheless, the discussion continued over how the Board went about the vote to remove the Cowboy mascot in particular.
"I don't think the same level of debate was held over Cowboys," Yale Glazer, a Hills parent, continued. "I appreciate what Blundo said… don't be afraid to say, 'we're backing down on Cowboys,'" he said, referencing what Board member Joseph Blundo said at Thursday's meeting: that he would never have made the decision to remove the Indian or the Cowboy.
The meeting adjourned after four hours of discussion.
Leave a Comment
More from the contributor(s):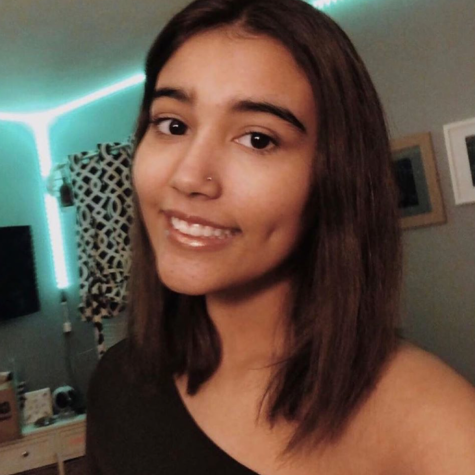 Lauren Eusebio, Opinion Editor
Senior Lauren Eusebio has been a part of the Trailblazer since her junior year, when she was a staff writer. Now, along with Claudia Kim, Eusebio will be in charge of editing the Opinion section, which she is very passionate about. She defines the section as one that "expresses the identity of Hills students and makes our newspaper different and unique. I know each and every Hills student has something worthwhile to say."

Fun fact: Eusebio has her own YouTube channel.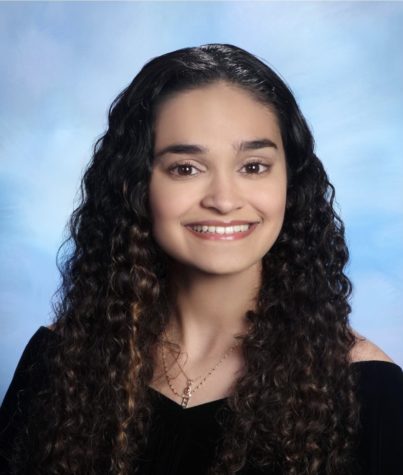 Briana Keenan, Editor-in-Chief
Briana Keenan is a senior at Hills. She joined the Trailblazer her freshman year as a staff writer and edited for the In-Depth and School News sections her sophomore and junior years, respectively. This year, Keenan is looking forward to being the publication's Editor-in-Chief and continuing to write, edit, and manage stories for the Hills community.

Fun fact: Over the summer, Keenan went to the School of the New York Times for two weeks.