Salsa for the Susan G. Komen foundation
Teens Against Cancer, also known as TAC, is currently selling salsa to raise money for the Susan G. Komen Foundation in honor of Breast Cancer Awareness Month. It will end on Oct. 13.
Teens Against Cancer, also known as TAC, is currently selling salsa to raise money for the Susan G. Komen Foundation in honor of Breast Cancer Awareness Month. It will end on Oct. 13.
Mrs. Jane Conboy, the advisor for TAC, stated that the salsa sale originated from a previous member of the TAC Board. 
"A past member was at a craft fair since her mom is an artist, and she stumbled upon the man who we purchase salsa from. She thought it would be a great fundraising idea," Conboy explained. 
Since then, this fundraiser has been very popular at Hills, and many students purchase jars every year. Conboy reported that 900 jars of salsa were sold last year, resulting in $900 being donated to the Komen Foundation. 
In the 13 years of running the salsa sale, last year was the first in which one member sold a number of jars over two digits. 
"One member last year sold over 100 jars of salsa, some of which were through her faith group," Conboy said. 
Each jar of salsa costs $5; a price increase to $7 was requested by the owner of the salsa company, but Conboy had other concerns in mind. 
"With the pandemic going on, we wanted to keep the community first, so we kept [the price] low," she explained. 
Some of the different salsa flavors include Mango, Stupid Hot, Black Bean & Corn, and Raspberry Agave. The rest of them can be found on TAC's advertisement on the Trailblazer website. 
The TAC Board this year consists of Maeve Frize, Ryan Glazer, Erin McCarty, Katie Hoppe, Jolie Lefkowitz, Jimin Kim, and Sanaz Samani. Respectively, their roles are public relations officer, social media coordinator, co-activity directors, fundraising coordinator, communication director, and the liaison to different cancer organizations. 
"They all have separate tasks, but they all work together," Conboy stated.
Kim greatly enjoys helping out with the salsa sale because she gets to witness her neighborhood helping others in need. 
"I love when [people in her neighborhood] are willing to help save more lives," she said.
Lefkowitz agrees, and stated that "[she likes] seeing how many people are willing to buy [their] salsa, which is for a good cause rather than from the supermarket." 
In addition to helping fundraise, McCarty explains that her favorite part of fundraising is seeing who tries the spiciest salsa. "Every year, one brave soul gets the Stupid Hot salsa and dares everyone to try it. That's always fun because most people cannot handle something that spicy," she said. 
The salsa sale has not changed majorly due to the pandemic, but many other TAC activities coming up later in the year will. "It is going to be harder to bring a sense of community to everyone, but we will make it work as best as we can," Glazer stated. 
Frize agreed, and said that "it is definitely going to be a challenge to develop that sense of community," but reassures that "there will be a lot of virtual meetings and conferences."
Hoppe also added that these virtual events will help in "knowing everyone who is part of our team," something very important to TAC. 
Some favorite flavors among the TAC Board include Medium Chunky, Cilantro Lime Mild, Pineapple, Mango, and Cilantro Lime Hot. 
From this fundraiser, one aspect extremely important to Conboy is the impact left on those who need it. "It's a service club; you become a member not just by signing up on the interest roster, but by giving your service. All those who are selling salsa and will hand in their forms will become official TAC members," she said. 
aDVERTISEMENT

Leave a Comment
More from the contributor(s):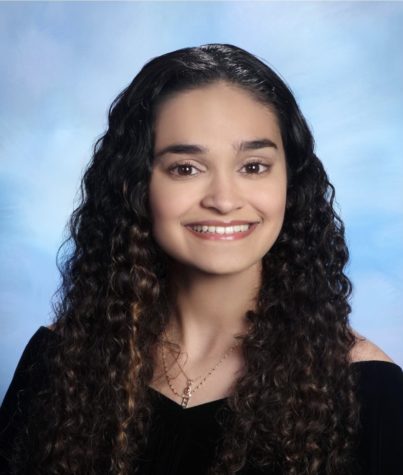 Briana Keenan, Editor-in-Chief
Briana Keenan is a senior at Hills. She joined the Trailblazer her freshman year as a staff writer and edited for the In-Depth and School News sections her sophomore and junior years, respectively. This year, Keenan is looking forward to being the publication's Editor-in-Chief and continuing to write, edit, and manage stories for the Hills community.

Fun fact: Over the summer, Keenan went to the School of the New York Times for two weeks.