Gundersen says Cowboys 'not a viable option' for Hills' mascot
After Board members appeared to revive the Cowboys mascot debate, Superintendent Erik Gundersen said that "based on the criteria set forth based on gender, [Cowboys] is not a viable option."
Although some members of the Pascack Valley Regional Board of Education have expressed second thoughts on the vote to remove the Cowboys mascot at Pascack Hills, Superintendent Erik Gundersen clarified on Wednesday that Cowboys cannot be considered for Hills' mascot.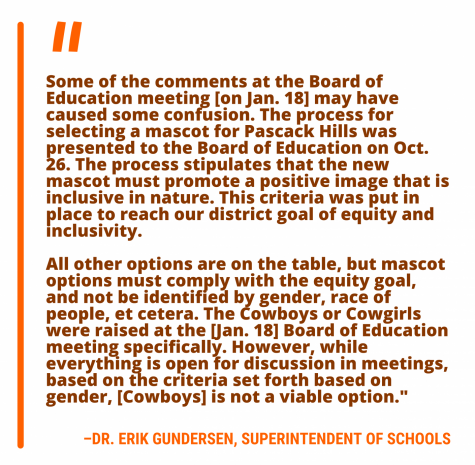 In a statement provided to the Trailblazer, Gundersen said the mascot selection process approved by the Board "stipulates that the new mascot must promote a positive image that is inclusive in nature. This criteria was put in place to reach our district goal of equity and inclusivity. All other options are on the table, but mascot options must comply with the equity goal, and not be identified by gender, race of people, et cetera."
Gundersen continued, "the Cowboys or Cowgirls were raised at the [Jan. 18] Board of Education meeting specifically. However, while everything is open for discussion in meetings, based on the criteria set forth based on gender, [Cowboys] is not a viable option."
At the Jan. 18 Board meeting, mascot committee members updated the Board on their progress in the mascot search. Afterward, Board members raised various arguments for discussion. Some, like Joseph Blundo, said that they regretted voting for the Cowboys' removal; others, like Michael Weaver, said the Cowboys mascot was not properly discussed before the June 22 vote. Blundo and Board member Michael Fronte later said they were "open and willing to consider" putting the Cowboys back on the table if the Board or students at Hills wanted to consider it.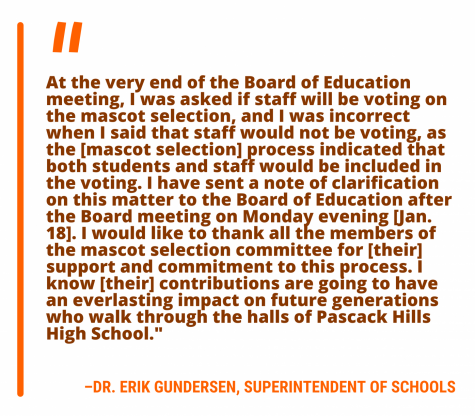 Gundersen's statement indicates that Cowboys currently cannot be put back on the table because of the criteria the Board approved for the mascot. Athletic Director Phil Paspalas, who is advising the mascot selection committee, previously stated to the Trailblazer that mascot suggestions in particular "cannot be identified with a gender."
The mascot selection committee, which is comprised of over 30 students and staff members from Hills who participate in various clubs, athletic teams, and activities, held its second meeting on Jan. 20. The committee plans to narrow down an initial list of suggestions to three top choices to present to the entire student body and faculty for a vote in early February.
Leave a Comment
More from the contributor(s):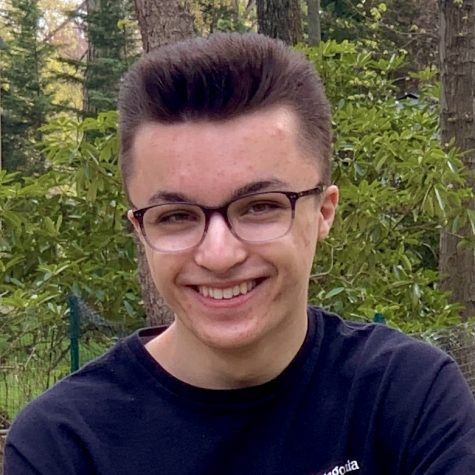 Jared Mitovich, Editor-in-Chief
Jared Mitovich joined the Trailblazer his freshman year as a staff writer. He has helped manage the Trailblazer's social media since his sophomore year, and in his junior year he edited the Opinion section. Now in his final year of high school, Mitovich is looking forward to working with Mackenzie Blowers as Editor-in-Chief along with the entire Trailblazer staff. You can follow him on Twitter at @jmitovich!

Fun fact: Mitovich once met a presidential candidate.