Planning of senior end-of-year events underway
Hills seniors were updated by Principal Tim Wieland on the status of events held to celebrate the graduating class.
A fashion show on the football field?
This is one of the ideas being advanced as Pascack Hills administrators, parents, and the district Board of Education seek to ensure that senior end-of-year events occur without a hitch –– as long as state guidelines allow.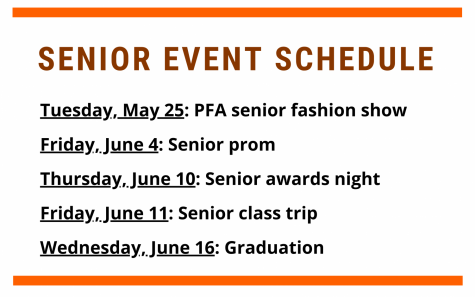 At their meeting on Feb. 19, senior members of Student Government received an update from Hills Principal Tim Wieland on the status of many of the events traditionally held to celebrate the graduating class. While the Class of 2021's final year-and-a-half at Hills has not been normal, Wieland said the administration is trying to figure out how to do "everything possible" for them. He emphasized this again in a senior class meeting on March 3.
Currently, Covid-19 is on the decline around New Jersey and the United States, but along with hospitalizations and daily deaths, newly reported cases remain close to their peaks during the spring and summer of 2020. Vaccinations are accelerating; so is the spread of new Covid-19 variants.
But Wieland said that if conditions continue to improve –– which depends on students wearing masks and social distancing outside of school –– senior events will be more "normal," as fewer Covid-19 cases mean fewer restrictions needed on gatherings.
Class trip and graduation
Many events, like a white-water rafting trip planned for June 11 and graduation planned for June 16, are easier to plan. More buses will likely be needed to transport students to white-water rafting while maintaining social distancing. However, the trip itself takes place outdoors, which studies show significantly reduces the risk of Covid-19 transmission.
For graduation, the school will be able to expand on the plan implemented last year to ensure Covid-19 safety. For example, Wieland said he is hoping that senior parents, choir and band performers, and even a limited number of seniors' relatives will be allowed to attend the outdoor ceremony in-person.
Fashion show
Other events will require more creativity to safely occur. The senior fashion show, which usually takes place in early spring in a packed Hilton ball-room, will instead be held May 25 on Hills' football field. Parent Faculty Association members organizing the event held a meeting on Feb. 19 to discuss the plan and passed along information to seniors on March 3.
Loretta Goodwin, a senior parent and fashion show coordinator, said there are fewer clothing stores available than usual to loan clothes to students. However, both Goodwin and Jennifer Petrosino, another senior parent and fashion show coordinator, said that the show this year may also provide new opportunities. The dress code will be more lenient, and students are able to wear outfits that they made or which are customary to their culture.
Wieland says there is no concern about chaperone shortages for the fashion show and other events, noting the willingness that teachers have expressed to help out.
Prom and awards ceremony
Then there is senior seminar and senior prom, which are scheduled for the morning and evening of June 4, respectively. Senior seminar replaces normal classes for Hills seniors before they get ready for prom; it includes workshops on the transition to college and a panel of Hills graduates.
Senior prom will be held at the Legacy Castle in Pompton Plains, and students may arrive at staggered times to avoid crowding. If there is a 200-person limit on outdoor events, the prom will be exclusively for the senior class –– meaning seniors would not be able to have dates who do not go to Hills. There is a contingency plan in case an outdoor prom cannot be held at the Legacy Castle venue.
The senior award ceremony, planned for June 10, will be "hopefully inside" according to Wieland. The tradition celebrates seniors who achieved awards and earned scholarships; it was held virtually last year.
All senior events will follow "all state and local regulations with regards to social distancing and masks," Wieland said in an email to seniors and their parents.
College Board complications?
"
I am optimistic that we will have senior year celebrations that will keep us safe but will also be fun."
— Larissa Aquaviva, Student Government vice president
The College Board, which is responsible for the SAT and Advanced Placement programs, has scheduled three testing windows when schools can administer tests for students taking AP classes. One of those testing windows, from June 1 to June 11, would have tests taking place on the same days as many senior events. It is not yet clear if all tests at Hills will take place within one testing window or if each AP class at Hills can choose which window to administer its test in.
Accustomed like everyone to the pandemic's challenges, seniors are hopeful that they will celebrate their accomplishments safely, conveniently, and enjoyably.
"I am optimistic that we will have senior year celebrations that will keep us safe but will also be fun," said Larissa Aquaviva, the executive vice president of Student Government.
Leave a Comment
More from the contributor(s):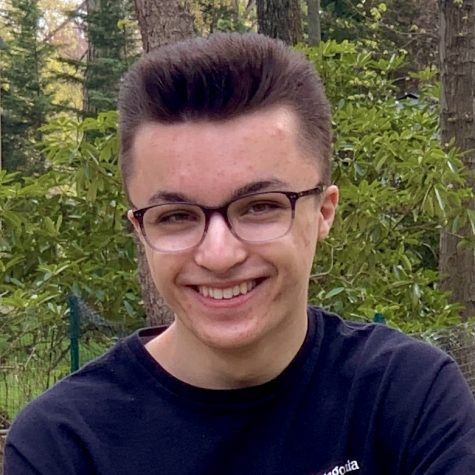 Jared Mitovich, Editor-in-Chief
Jared Mitovich joined the Trailblazer his freshman year as a staff writer. He has helped manage the Trailblazer's social media since his sophomore year, and in his junior year he edited the Opinion section. Now in his final year of high school, Mitovich is looking forward to working with Mackenzie Blowers as Editor-in-Chief along with the entire Trailblazer staff. You can follow him on Twitter at @jmitovich!

Fun fact: Mitovich once met a presidential candidate.