Public expresses concerns about masks, Covid-19 vaccine to district Board of Education
Parents expressed concern about their children wearing masks in school for a long period of time, and questioned the BOE's policies for reopening schools.
On Monday night, the Pascack Valley Regional District Board of Education had their regular meeting. They listened to public comments about the Covid-19 pandemic and reopening of schools, approved BOE and district goals, and discussed the process of finding a permanent superintendent for the district. 
Parents expressed concern about their children wearing masks in school for a long period of time, and questioned the BOE's policies for reopening schools. 
River Vale resident Amanda Mendes said that wearing a mask at school "should be a parent choice." 
"If someone is scared, let them wear one, two, three, four masks," she continued. 
BOE member Dr. Kelly Blundy gave a Health, Wellness, and Safety Committee report. She explained that they will "continue to monitor and get guidelines" on the Covid-19 policies that will be followed in school. 
"We are doing the best we can with the information we have," BOE member Gini Varghese said. 
In an email sent to the district on Aug. 17 from interim superintendent Dr. Daniel Fishbein, he stated that vaccination is recommended and that masks will be worn in compliance with the New Jersey Department of Health. Governor Phil Murphy signed Executive Order 251 on Aug. 9, stating that face masks will be required for the start of the 2021-22 school year. 
When asked if the district would be allowed to create their own policy on whether or not masks should be mandatory, Fishbein said that he does "not have the power to go without accordance with the governor."  
"We're covered by the state," BOE member Debra Stephans added. 
Montvale resident Eric Kaplan asked the BOE if exemptions from students' doctors will allow them to be maskless inside school buildings. In response, BOE president Tammy Molinelli said that "if there is a medical issue and a doctor writes a letter…it will always be considered."  They did not confirm nor deny that they will be accepted. 
River Vale resident Eli MoAllem asked about the steps the BOE will take if they receive a letter from a student's doctor. Fishbein said that "it does go through a process." Parents said that they felt concerned about their children having headaches, anxiety, and overheating from wearing a mask for a long period of time. 
Fishbein also noted in his email that outdoor mask breaks will be allowed at both schools. 
The public also expressed concerns about the Covid-19 vaccine. 
"I do not want my child to be segregated [for not being vaccinated]," Mendes said. 
"We don't have enough data," Montvale resident Maria Geanopulos added, "being naturally immunized should be the same as being vaccinated." 
"The policy [the BOE] is giving us is wrong," Kaplan said. Local resident Mary McDonald added, "we know what is best for our children; you [the BOE] do not." 
Montvale resident Ben Friedman felt that distinguishing those that are vaccinated versus those that are not "is like the Holocaust."
BOE member Kristin Martin questioned where students will be eating lunch when they are at school. 
"Classes tend to congregate in certain areas, they will probably continue to do that," Fishbein said. 
Seniors have the ability to leave school grounds for lunch, and students are allowed to eat outdoors when there is no inclement weather. 
Earlier in the meeting, Dr. Barry Bachenheimer, Director of Curriculum, Instruction, and Assessment, gave a presentation about the four district goals, which are focus on student wellness, metrics and data acquisition, college and career preparation, and inclusivity and equity. 
He said that they want to "improve instruction, update new measurable assessments, initiate a civics program, and make sure that there are positive outcomes for all students to feel accepted and welcome [in the district]." 
Fishbein highlighted that the two BOE goals for the year are to find a permanent superintendent and to have the BOE engage in a six-month period of finance training. The BOE approved both sets of goals. 
The BOE also approved resignations and appointments for certain staff members and athletic coaches. Nicholas Evans will be the new head coach for baseball at Pascack Hills, replacing Kevin Kirkby who resigned in June. Other resignations and appointments are listed starting on page nine of the BOE agenda. 
Two other items that were approved were bills for the district and donations for the Robotics Team and Pascack Hills Football Program Scholarship. These totaled $8,189,020.88, $10,000, and $17,889.02, respectively. 
The final item discussed at the BOE meeting was consultant proposals for the district's superintendent search. 
Tuesday, Aug. 31 at 4 p.m. is the deadline for submissions, and according to BOE member Yas Usami, six firms have submitted proposals. After the submissions have been received, the BOE will set up interviews with each consultant to ask questions. There are no set dates for these interviews.
Leave a Comment
More from the contributor(s):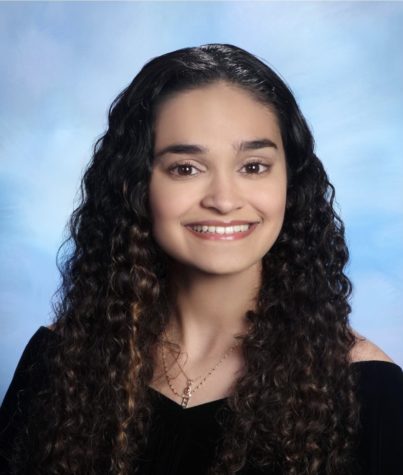 Briana Keenan, Editor-in-Chief
Briana Keenan is a senior at Hills. She joined the Trailblazer her freshman year as a staff writer and edited for the In-Depth and School News sections her sophomore and junior years, respectively. This year, Keenan is looking forward to being the publication's Editor-in-Chief and continuing to write, edit, and manage stories for the Hills community.

Fun fact: Over the summer, Keenan went to the School of the New York Times for two weeks.