BOE recognizes student achievements from Hills and Valley
In addition to student achievements, the BOE discussed domestic and abroad trips, acknowledged new BOE members who were elected, and announced the firm chosen to aid the district in finding a permanent superintendent.
At their meeting Monday night, the Pascack Valley Regional High School District Board of Education recognized National Merit Scholarship commended students and Advanced Placement (AP) scholars from Pascack Hills and Pascack Valley. They also recognized junior Madeline Leibman for her acceptance to the All-State Treble Chorus. 
"On behalf of the BOE, we would like to congratulate the students for all of their hard work…we are very proud of them," BOE president Tammy Molinelli said. 
The list of Hills students who were recognized are listed below: 
National Merit Scholarship – Commended Students. These students placed among the top 50,000 of 1.5 million students who took the Preliminary SAT/National Merit Scholarship Qualifying Test:
Eli Behar

Kyle Dittamo

Kenneth Huang 

Dennis Khanutin

Idhant Khosla 

Lina Kim

Yunsung Lee 

Aiden Salk

Sherry Yang

Katie Yoo

Alan Zhang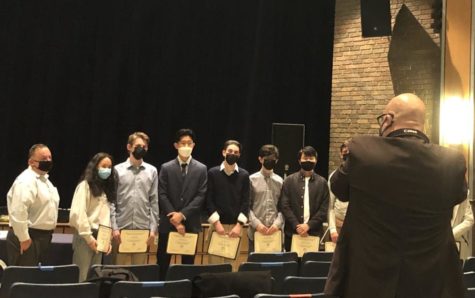 National Merit Scholarship – Semifinalist. This student is one of 15,000 semifinalists eligible for a National Merit Scholarship: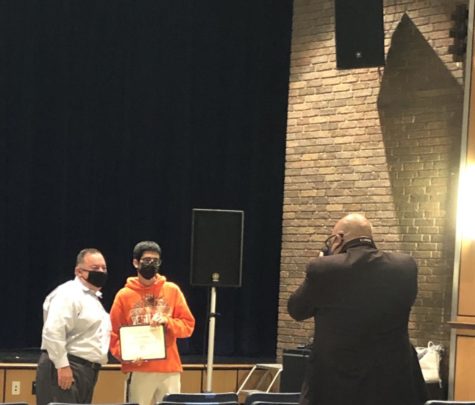 Advanced Placement Scholars. These students received a score of three or higher on three or more AP exams:
Ariana Adams

Sonia Balani

Michael Blackford

Nathaniel Krigsman

Jolie Lefkowitz 

Ishaan Makhija

Erin McCarty

Jeffrey Wang 

Max Zhu 
Advanced Placement Scholars with Honor. This student received an average of at least a 3.25 on all AP exams taken, and a score of three or higher on four or more of these exams: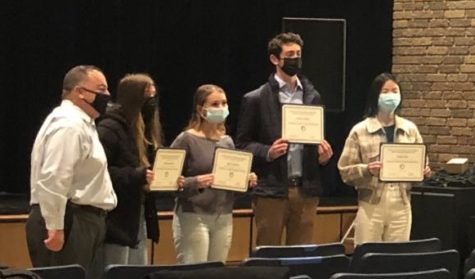 Advanced Placement Scholars with Distinction. These students received an average of at least a 3.5 on all exams taken, and scores of three or higher on five or more of these exams:
Members of the BOE and the community have questioned guidelines for domestic and abroad trips at Hills and Valley due to the coronavirus pandemic. At their meeting on Sept. 27, the BOE decided to table the approval for the overnight trip to Belize to wait for more information to make a decision. On Monday, they decided to keep all scheduled trips, but emphasized that they may cancel them if the state of the pandemic changes drastically. 
Currently, students will be able to attend the trip if test negative for Covid-19 before leaving. One extra chaperone per trip will be a "designated Covid-19 person," according to interim superintendent Daniel Fishbein. Students who graduated last year from both schools are permitted to go on these trips due to the inability from the pandemic, and five or six are signed up to attend. 
In addition to commending students for their achievements at Hills and Valley, Molinelli acknowledged the BOE members that were elected and re-elected on Election Day this year, which was Nov. 2. The members will be formally sworn in to the BOE in January. 
"I would like to congratulate Joe Blundo from River Vale, Debra Stephans from Montvale, and our new member Pat Luisi from Hillsdale; we are looking forward to having them in January," she said. 
Members of the new BOE that will be sworn in will eventually select a permanent superintendent for a district. Molinelli announced the selected search firm which will help the BOE is Strategic Educational Advantage. She said that factors they considered when choosing a firm were community outreach, the relationship between agency and boe, relationships they have in the community, data analysis, and the cost for the district.
Leave a Comment
More from the contributor(s):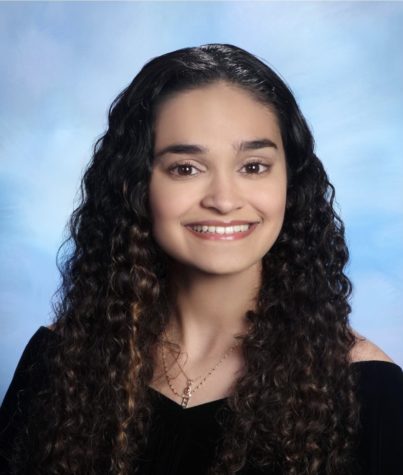 Briana Keenan, Editor-in-Chief
Briana Keenan is a senior at Hills. She joined the Trailblazer her freshman year as a staff writer and edited for the In-Depth and School News sections her sophomore and junior years, respectively. This year, Keenan is looking forward to being the publication's Editor-in-Chief and continuing to write, edit, and manage stories for the Hills community.

Fun fact: Over the summer, Keenan went to the School of the New York Times for two weeks.