New school climate survey presented to BOE
A few of the factors considered when changing the survey include reliability, ease of use, the questions asked, and the number of languages that the survey is translated into. 
The new school climate survey was presented to the Pascack Valley Regional High School District Board of Education at their regular meeting on Monday night. Mark Russo, supervisor of the Diversity and Equity Committee for the district, explained the reasoning behind changing the survey. 
One of the four goals for the district is to "continue to enhance inclusivity and equity throughout [it]." Through the administered survey, the committee is able to evaluate the responses and determine improvements that can be made at both schools in accordance with this goal. 
Russo said that the survey offered from the New Jersey State Commission of Investigation (NJ SCI) will be used this year due to the reasons above. Specifically, the survey was developed with local and state BOE policies in mind. 
The new survey will be administered either at the end of January or beginning of February during physical education classes. Before then, the survey will be placed on the district website with a general overview, data security overview, and link to the questions that will be asked. The survey is anonymous for all who take it. 
BOE members also listened to presentations about updates on their goals and the district goals. They included updates on BOE finance training, the superintendent search, district wellness, curriculum, and civics.  
In response to the presentations, BOE vice president Joseph Blundo said that there is a "direct correlation" between the updates shown in the presentations and "what the BOE and public have been saying for the past year and a half." 
Earlier in the meeting, interim superintendent Daniel Fishbein and Pascack Hills student BOE representative Hilary Siegel gave their monthly reports. Both recognized the Teacher and Education Services Professional of the Year at Hills, James Soltmann and Brittany Punim, respectively. Siegel also acknowledged club updates, 8th grade orientation, and the fall musical.
After no comments were made in the second round of the meeting, the BOE entered executive session to discuss the superintendent search and possible Harassment and Intimidation Bullying cases (HIBs). BOE president Tammy Molinelli said that the selected search firm, Strategic Educational Advantage, came to work with them during that time.
Leave a Comment
More from the contributor(s):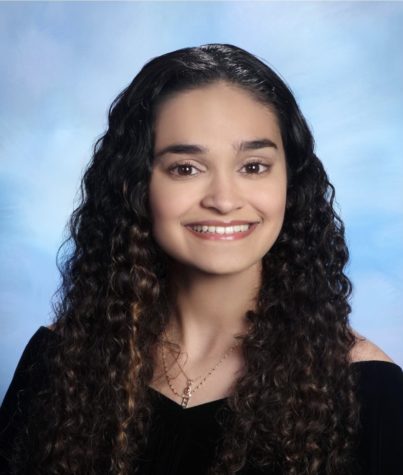 Briana Keenan, Editor-in-Chief
Briana Keenan is a senior at Hills. She joined the Trailblazer her freshman year as a staff writer and edited for the In-Depth and School News sections her sophomore and junior years, respectively. This year, Keenan is looking forward to being the publication's Editor-in-Chief and continuing to write, edit, and manage stories for the Hills community.

Fun fact: Over the summer, Keenan went to the School of the New York Times for two weeks.