Hills Teacher and Education Services Professional of the Year announced
December 7, 2021
On Nov. 23, Hills Principal Timothy Wieland announced the Teacher and Educational Specialist of the Year over the loudspeaker during period eight: chemistry teacher James Soltman and psychologist Brittany Punim. District administrators and supervisors visited their rooms to acknowledge these recognitions. Here's more about how they felt when they earned these titles: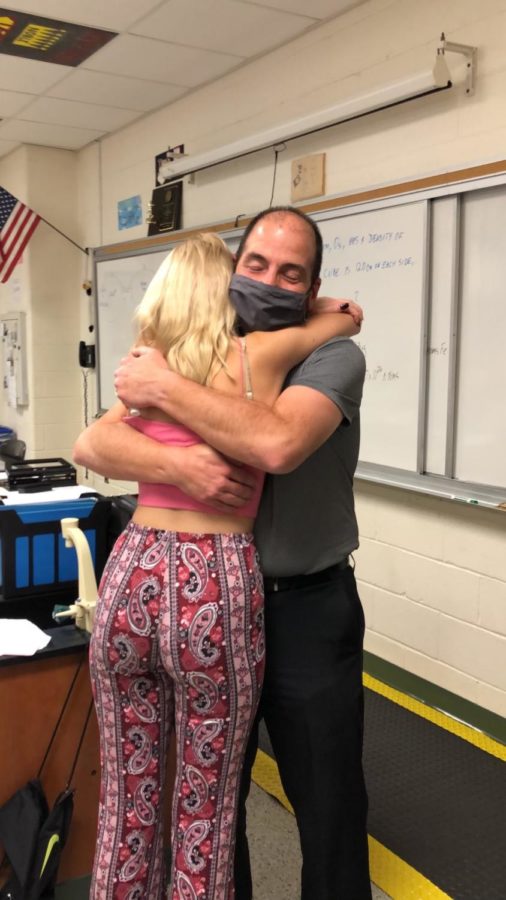 Contributed by Jackie Soltman
James Soltmann awarded Pascack Hills Teacher of the Year
Mr. James Soltmann, beloved chemistry teacher at Pascack Hills, has been awarded the teacher of the year award for 2021. Mr. Soltmann, who has been teaching at Hills for 15 years, originally got his start in Physics. He studied at Rutgers and UConn, where he got his degree in both Physics and Education. He claims that his dream was always to be a teacher, but his first job was in engineering. That only lasted two years, when he realized his true passion for teaching. He began by teaching Physics, then by the recommendation of his dean, he also got his certificate in teaching Chemistry. He was reluctant, as this was not originally part of his plan, but as he describes, "It was when I started teaching AP Chemistry about 16 years ago that I really started to appreciate it and regard myself as a chemistry teacher."
Now, he is a cherished teacher at Hills, which Soltmann says "renewed [his] love of teaching and reignited [his] passion." After coming from a teaching job where science was not respected, Hills completely changed the game for him. He describes the district as "truly special" and that "teaching such demanding courses for such great kids made [him] want to be better all the time."
An important part of what has made his time at hills so special is the fact that his own children have attended Pascack Hills and have taken his classes. He credits them attending the school to the incredible atmosphere. His daughter Jackie, a current Hills senior, commented on her experience. 
"One of my favorite parts of being at Hills is the fact that I get to be with my dad and be in his class. I [also] love hearing his students talk about him; I've heard so many kids say how fun his class can be and how nice he is…when I had him my sophomore year for chemistry, I really got to see what an amazing teacher he is," she said.
Additionally, Mr. Soltmann is not just a science teacher, but he is also the coach of the boys soccer team. His involvement with the soccer team has been a very special part of his Hills experience. His favorite memory of his entire time here was winning the State Sectionals against Ramsey in 2015. "What [made] this truly special," he recalls, "was the way the student body supported us…[It was] inspiring and made me love the school even more."
Mr. Soltmann strives in his classes and in all of his endeavors at Hills to make sure the students know "to enjoy [themselves] but also take advantage of all that this school, and staff, have to offer. As you start coming into yourself, don't sell yourself short as a student, or as a person.  Be yourself, bask in who you are, not who others see you as.  Shakespeare said it best, "This above all, to thine own self be true."
More from the contributor(s):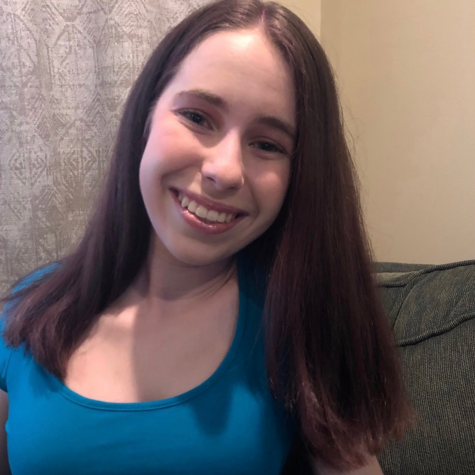 Riley Solomon, Editor-in-Chief
Riley is a senior and is so excited to be in her fourth year on the Trailblazer Staff! Riley has served as both the In-Depth Editor and College Corner editor, and is now thrilled to lead the Trailblazer Team as Co-Editor-In-Chief!

Fun Fact: Riley has memorized every episode of Glee.
View 1 Comment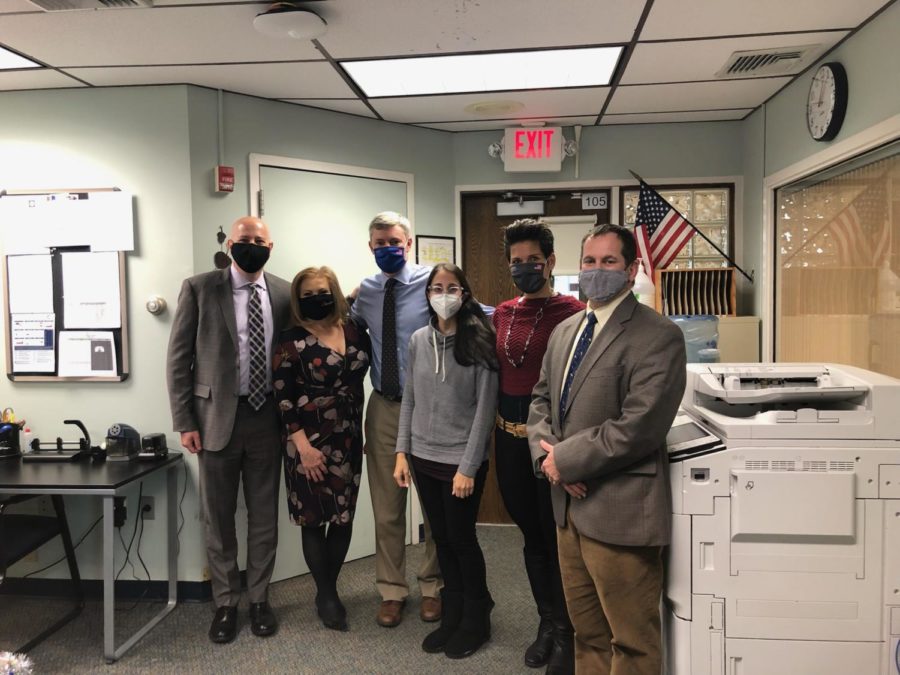 Contributed by Brittany Punim
Hills psychologist Brittany Punim wins Educational Services Professional of the Year
Brittany Punim won Education Services Professional of the Year as a psychologist for Pascack Hills. Following her time studying psychology at Binghamton University, she came to Hills and has been working there for seven and a half years. 
After being congratulated for winning the honor, Punim expressed gratitude for the support she received. 
"I feel extremely blessed and fortunate to work in such a wonderful district," she said, "I would not be the clinician I am today without the support of the entire faculty, supervisors, and administration."
Punim decided to pursue a career in psychology for the wellness of the students. 
"I was able to see firsthand how psychological intervention can impact a student who may be struggling academically and/or with their emotional well-being," she said. 
Her workday changes daily, but consists of communication with parents, meeting with students, guiding staff members, and promoting a safe office environment for students to share their concerns. 
Specifically, the award recipient's favorite part of working at Hills is the connections made between the people there. 
"I love the relationships I have built with each of my students, and the best part about being a psychologist here is celebrating my students' accomplishments and sharing their joy…nothing makes me more proud than to see the growth my students have made and to be part of their successes, whether big or small," she said. 
While working at Hills, Punim's favorite memory is when students come back to visit her. 
"No words can express how much this means to me, and every student knows that I will always be there to support them even after they graduate from Hills." 
Students that have been impacted by Punim while at Hills discussed their experiences.
"[Punim] has really helped me have a successful high school career, supported me unconditionally, and has always been there when I needed it. I couldn't have gotten through the past few years without her," said Hills senior Benjamin Levin. 
Hills junior Catie Sulzer added, "Mrs. Punim is kind, outgoing, positive, and sweet." 
Punim concluded by emphasizing the care she has for her students. 
"While I'm only a mom of one, at Hills, I'm a mom of 42," she said.
More from the contributor(s):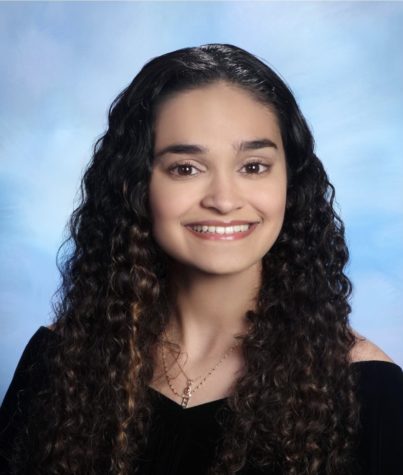 Briana Keenan, Editor-in-Chief
Briana Keenan is a senior at Hills. She joined the Trailblazer her freshman year as a staff writer and edited for the In-Depth and School News sections her sophomore and junior years, respectively. This year, Keenan is looking forward to being the publication's Editor-in-Chief and continuing to write, edit, and manage stories for the Hills community.

Fun fact: Over the summer, Keenan went to the School of the New York Times for two weeks.
Leave a Comment