Hills psychologist Brittany Punim wins Educational Services Professional of the Year
Brittany Punim won Education Services Professional of the Year as a psychologist for Pascack Hills. Following her time studying psychology at Binghamton University, she came to Hills and has been working there for seven and a half years. 
After being congratulated for winning the honor, Punim expressed gratitude for the support she received. 
"I feel extremely blessed and fortunate to work in such a wonderful district," she said, "I would not be the clinician I am today without the support of the entire faculty, supervisors, and administration."
Punim decided to pursue a career in psychology for the wellness of the students. 
"I was able to see firsthand how psychological intervention can impact a student who may be struggling academically and/or with their emotional well-being," she said. 
Her workday changes daily, but consists of communication with parents, meeting with students, guiding staff members, and promoting a safe office environment for students to share their concerns. 
Specifically, the award recipient's favorite part of working at Hills is the connections made between the people there. 
"I love the relationships I have built with each of my students, and the best part about being a psychologist here is celebrating my students' accomplishments and sharing their joy…nothing makes me more proud than to see the growth my students have made and to be part of their successes, whether big or small," she said. 
While working at Hills, Punim's favorite memory is when students come back to visit her. 
"No words can express how much this means to me, and every student knows that I will always be there to support them even after they graduate from Hills." 
Students that have been impacted by Punim while at Hills discussed their experiences.
"[Punim] has really helped me have a successful high school career, supported me unconditionally, and has always been there when I needed it. I couldn't have gotten through the past few years without her," said Hills senior Benjamin Levin. 
Hills junior Catie Sulzer added, "Mrs. Punim is kind, outgoing, positive, and sweet." 
Punim concluded by emphasizing the care she has for her students. 
"While I'm only a mom of one, at Hills, I'm a mom of 42," she said.
Leave a Comment
More from the contributor(s):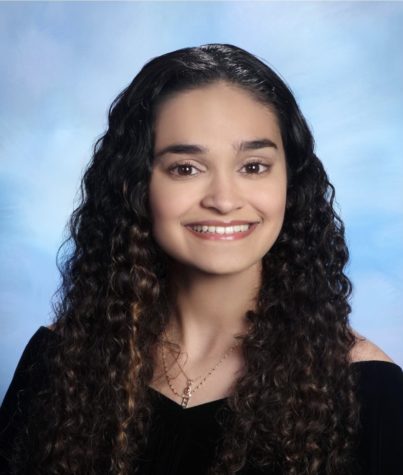 Briana Keenan, Editor-in-Chief
Briana Keenan is a senior at Hills. She joined the Trailblazer her freshman year as a staff writer and edited for the In-Depth and School News sections her sophomore and junior years, respectively. This year, Keenan is looking forward to being the publication's Editor-in-Chief and continuing to write, edit, and manage stories for the Hills community.

Fun fact: Over the summer, Keenan went to the School of the New York Times for two weeks.