James Soltmann awarded Pascack Hills Teacher of the Year
Mr. James Soltmann, beloved chemistry teacher at Pascack Hills, has been awarded the teacher of the year award for 2021. Mr. Soltmann, who has been teaching at Hills for 15 years, originally got his start in Physics. He studied at Rutgers and UConn, where he got his degree in both Physics and Education. He claims that his dream was always to be a teacher, but his first job was in engineering. That only lasted two years, when he realized his true passion for teaching. He began by teaching Physics, then by the recommendation of his dean, he also got his certificate in teaching Chemistry. He was reluctant, as this was not originally part of his plan, but as he describes, "It was when I started teaching AP Chemistry about 16 years ago that I really started to appreciate it and regard myself as a chemistry teacher."
Now, he is a cherished teacher at Hills, which Soltmann says "renewed [his] love of teaching and reignited [his] passion." After coming from a teaching job where science was not respected, Hills completely changed the game for him. He describes the district as "truly special" and that "teaching such demanding courses for such great kids made [him] want to be better all the time."
An important part of what has made his time at hills so special is the fact that his own children have attended Pascack Hills and have taken his classes. He credits them attending the school to the incredible atmosphere. His daughter Jackie, a current Hills senior, commented on her experience. 
"One of my favorite parts of being at Hills is the fact that I get to be with my dad and be in his class. I [also] love hearing his students talk about him; I've heard so many kids say how fun his class can be and how nice he is…when I had him my sophomore year for chemistry, I really got to see what an amazing teacher he is," she said.
Additionally, Mr. Soltmann is not just a science teacher, but he is also the coach of the boys soccer team. His involvement with the soccer team has been a very special part of his Hills experience. His favorite memory of his entire time here was winning the State Sectionals against Ramsey in 2015. "What [made] this truly special," he recalls, "was the way the student body supported us…[It was] inspiring and made me love the school even more."
Mr. Soltmann strives in his classes and in all of his endeavors at Hills to make sure the students know "to enjoy [themselves] but also take advantage of all that this school, and staff, have to offer. As you start coming into yourself, don't sell yourself short as a student, or as a person.  Be yourself, bask in who you are, not who others see you as.  Shakespeare said it best, "This above all, to thine own self be true."
View Comments (1)
More from the contributor(s):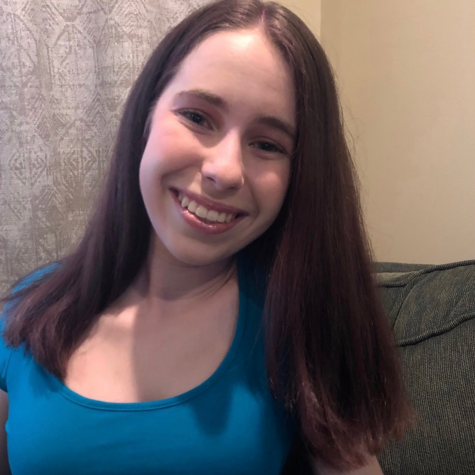 Riley Solomon, Editor-in-Chief
Riley is a senior and is so excited to be in her fourth year on the Trailblazer Staff! Riley has served as both the In-Depth Editor and College Corner editor, and is now thrilled to lead the Trailblazer Team as Co-Editor-In-Chief!

Fun Fact: Riley has memorized every episode of Glee.