District acknowledges student choral acceptances, Fronte's last meeting
The BOE recognized two Hills students who were accepted to the Bergen County Chorus and Michael Fronte's time as a member.
At their meeting on Monday night, The Pascack Valley Regional High School District Board of Education recognized five students that were accepted to the Bergen County Chorus, Michael Fronte's time as a member, and possible actions that could be taken if sports teams do not have enough members between both schools. 
From Hills, juniors Riley Haworth and Ariel Sharon were accepted to the chorus. 
"The following students have made a select chorus, and it is a great honor," said BOE vice president Joseph Blundo before they were given their certificates. 
The BOE also acknowledged Fronte's efforts during his time as a member since Monday was his last meeting. In this year's election, Fronte did not seek reelection, so Hillsdale resident Pat Luisi will be filling his seat. 
"I appreciate you challenging us and bringing a different approach to looking at things," Blundo said. 
Later in the meeting, the BOE discussed hypothetical plans if a sport did not have enough people signed up between Hills and Valley. The conversation was prompted by the Cooperative Sports Program Agreement in the agenda, which approved gymnastics and swimming to consist of members from both schools, and ice hockey to consist of members from Park Ridge High School. 
"We need to start creating a dialogue with the athletic directors so–all of a sudden–we don't have to hustle," Blundo said. 
BOE members discussed possibilities such as re-establishing an activities committee, inviting athletic directors to present updates at  regular meetings, or having them talk to members of existing committees. The BOE did not make any official decisions, and decided to return to the conversation at a later time. 
Throughout the meeting, the BOE also listened to an audit presentation, Finance Committee report, and Curriculum & Instruction and Technology Committee report. They gave general updates on the district's standing in each, which were reported to be "on course" according to each representative. 
At the end of the meeting, Fronte expressed gratitude for his time as a BOE member.
"I'd like to thank the people of Hillsdale for giving me a chance to represent them…thank you very much."
Leave a Comment
More from the contributor(s):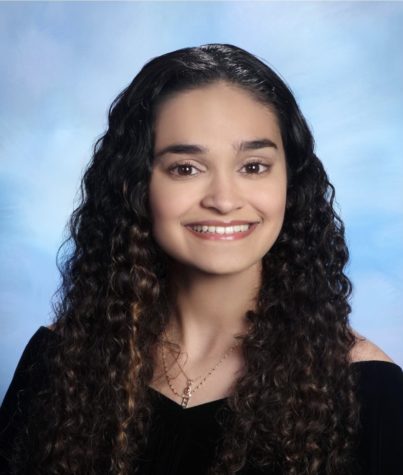 Briana Keenan, Editor-in-Chief
Briana Keenan is a senior at Hills. She joined the Trailblazer her freshman year as a staff writer and edited for the In-Depth and School News sections her sophomore and junior years, respectively. This year, Keenan is looking forward to being the publication's Editor-in-Chief and continuing to write, edit, and manage stories for the Hills community.

Fun fact: Over the summer, Keenan went to the School of the New York Times for two weeks.