BOE recognizes student accomplishments
From Pascack Hills, Tala Atkinson, Eli Behar, Riley Haworth, and Trayee Jha were acknowledged.
On Monday night, the Pascack Valley Regional High School District Board of Education recognized some students in the district for their recent accomplishments. From Pascack Hills, Tala Atkinson, Eli Behar, Riley Haworth, and Trayee Jha were acknowledged for their achievements.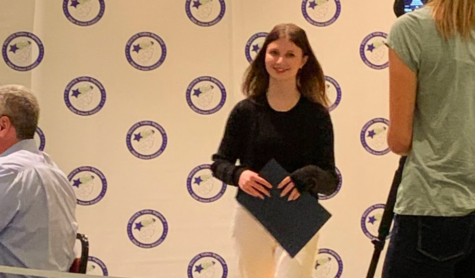 Atkinson, a junior at Hills, was recognized for having her painting, "Miming Display" displayed in the Pine Gallery at the Fair Lawn Library as part of the Congressional Art Competition. She won that competition, and was also recognized for it being displayed in the United States' Capitol. 
"Congressional Representative Josh Gottheimer was there to congratulate Tala. She won the competition and her artwork will hang in the U.S. capitol, representing our congressional district," BOE president Joseph Blundo said.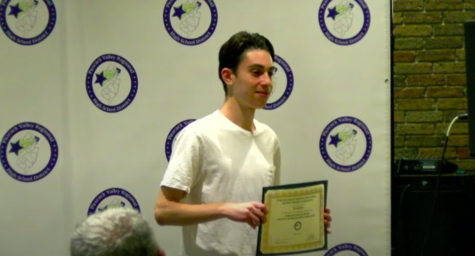 Behar, a Hills senior, was recognized for winning the New Jersey State Interscholastic Athletic Association (NJSIAA) Scholar Athlete Award, which is given to a senior that plays a varsity sport, has a GPA of a 3.0 or higher, and shows school and community citizenship. He received this award for his participation in varsity cross country, winter track, and spring track.
Haworth, another junior, was recognized for being accepted to the 2022-23 All-State Mixed Choir. As a part of this choir, she will perform in two concerts in November: one in Atlantic City on Nov. 11 and one in Newark on Nov. 20.
"These students are accepted based on their audition during which they undergo a rigorous process. They had to perform a solo, a quintet, and scales," Blundo said.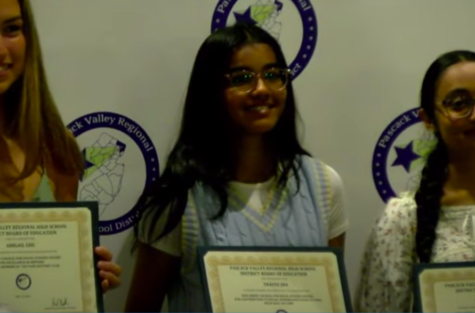 Jha, a third junior, was recognized for being awarded with a certificate by the New Jersey Council for Social Studies, which acknowledges her grades, engagement, leadership, and contributions to social studies. 
"Trayee's name will be added to the NJCSS Hall of Fame," Blundo added.
The BOE also approved donations from several that will be put towards senior awards and scholarships, such as the PH LaRezza Scholarship, PH Wrestling Team scholarships, and PH Director of Guidance Award Scholarship. 
Hilary Siegel, the BOE student representative for Hills, was unable to attend the meeting, so interim superintendent Daniel Fishbein gave her monthly report. 
He recognized May as Asian American and Pacific Islander Heritage Month, and acknowledged that the Asian Culture Club hung posters throughout the school with a goal to inform students and staff. 
May is also Mental Health Awareness Month, and the report stated that the PH Cares Club encouraged students to wear green, a color of mental health awareness. They organized a display in the library and hung proclamations of support throughout the school. 
Becca's Closet, a service club, set up free pop-up shops in the beginning of May to help students find dresses for prom. 
On Saturday, Teens Against Cancer participated in the annual Relay For Life. Students raised just under $15,000 to support the cause dedicated to saving lives against cancer. 
The Powder Puff Game will take place on Tuesday, where junior girls compete against senior girls in flag football. It was originally scheduled for April, but was postponed due to high winds and cold temperatures. This will be the last school-wide event of the year. 
Finally, the Environmental Club's Earth Day cleanup was postponed to May 26; volunteers will clean up the school grounds with goals to make the planet cleaner. The 2022 Art Fest will also take place that same day to celebrate student projects. 
Throughout the meeting, the BOE approved items such as the three-year technology agreement and the summer reading list for this year. They ended by listening to the Curriculum and Technology Report, given by BOE member James Stankus. He updated the members on items such as SAT, ACT, and college essay prep classes being offered over the summer, financial literacy, and the distribution of iPads to teachers for next school year.
"They will be used as a second teaching tool," Fishbein stated. 
Leave a Comment
More from the contributor(s):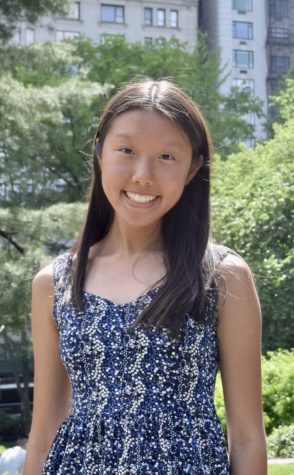 Olivia Ge, Sports Editor / Assistant School News Editor
Hills junior Olivia Ge is looking forward to being a part of the Trailblazer for another year. She joined the publication her freshman year as a staff member and has written for In-Depth, School News, and Sports. This year, Ge is excited to be a Sports Editor and Assistant School News Editor for the publication, covering events and BOE meetings.

Fun fact: Out of the different food categories, Ge's favorite is fruit, with the exception of bananas and pineapples.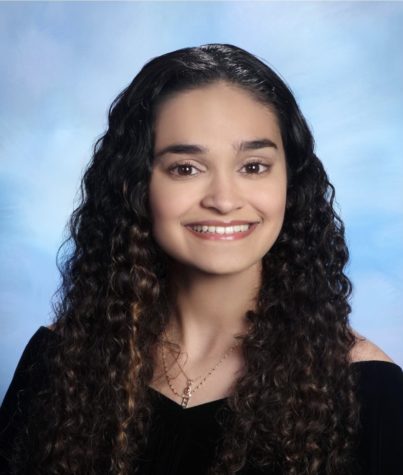 Briana Keenan, Editor-in-Chief
Briana Keenan is a senior at Hills. She joined the Trailblazer her freshman year as a staff writer and edited for the In-Depth and School News sections her sophomore and junior years, respectively. This year, Keenan is looking forward to being the publication's Editor-in-Chief and continuing to write, edit, and manage stories for the Hills community.

Fun fact: Over the summer, Keenan went to the School of the New York Times for two weeks.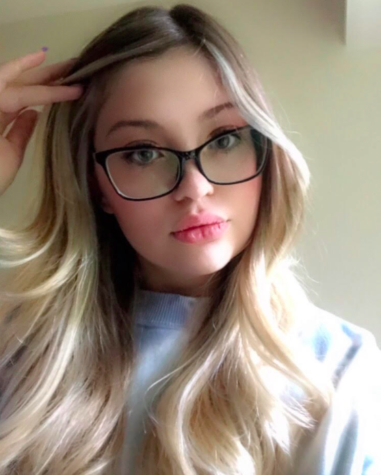 Kaitlyn Verde, School News Editor
Hills junior Kaitlyn Verde is eager to be a part of the Trailblazer for another year. She joined the publication her freshman year as a staff writer and edited for the Arts & Entertainment section her sophomore year. This year, Verde is looking forward to being the School News Editor alongside assistant editor Olivia Ge and to continue covering breaking news stories among the Hills community.
Fun fact: Verde owns over 800 books and enjoys being a library volunteer in her free time.