Martin Shields to retire at the end of 2021-22 school year
He was interviewed about his time at the school and his plans for after he retires.
[Editor's note: This article has been lightly edited for length and clarity.]
After working at Pascack Hills for 20 years, science teacher Martin Shields is retiring at the end of the 2021-22 school year. He was interviewed about his time at the school and his plans for after he retires.
Sabrina Moe: Have you always taught biology? Have there been any other classes that you have taught?
Martin Shields: No, always biology. I got an undergrad degree in biology and a masters in biology, and it has always been my passion, so that is what I have taught. Different varieties of it, you know, freshman biology and AP biology. I have taught AP bio for 28 years.
SM: What motivated you to become a teacher?
MS: I have always been interested in the environment, the wildlife, and the outdoors . . . I went to grad school and was doing research, and the part of it that I enjoyed the most was my teaching assistantship. When you go to grad school, you do your research and you take classes, but then you also do something else to help pay for it all. So, I had a teaching assistantship where I was teaching undergraduate labs and things like that and in that way I didn't have to pay for tuition. It's just part of the whole thing for grad students, and a lot of the grad students resented their teaching duties because it got in the way of their research, but I found that it was a part that I enjoyed the most because it involved sharing my passion for biology with people and it was just more dynamic and more interesting to me. That's when I knew.
SM: Is there any particular reason why you chose to retire this year?
MS: I have been [teaching for] 29 years. It's a long time, and I still absolutely love it, but I also feel like I am ready for a change, to take on some new challenges . . . to do some different things, and I want to do that while I am still young enough to have energy to learn new things and do new things. I want to maybe look into teaching more at the college level. I also want to maybe look at getting involved in helping out with research, maybe like volunteering with different kinds of research projects, and also travel. [My] wife is retired so this would be a good chance for us to do a lot of travel.

"
I still absolutely love [teaching], but I also feel like I am ready for a change."
— Martin Shields, Hills biology teacher
SM: What is your favorite part of teaching at Hills?
MS: How interested, motivated, and fun the students are, and also how strong the support is from the community and from the administration. I mean, we have great facilities . . . the students have laptops, we have great science labs. There's never been anything holding me back here in terms of what I could . . . do with the students in the classroom.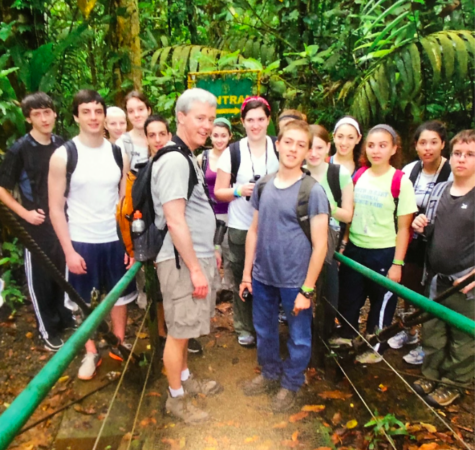 SM: Is there anything that you hope students take away from your teaching?
MS: Yeah, a lot of things. I want them to come out of my classes with an awareness of biology, and an awareness of the biology going on inside of their bodies, and an awareness of the biology going on outside in the woods, [and] an awareness of how there is a connection between us and what is going on outside in the woods. I want people to come away with an appreciation for biology, and maybe a passion for getting involved, and making a difference maybe in trying to address climate change, which I think is the biggest existential issue in the world right now and something that people your age should care about more than, in my opinion, more than anything else right now . . .  I also want students to come out of my classes with, hopefully, a little better developed ability to question and also to think about how to get answers to questions in ways that are valid by thinking . . . "how do I judge this idea," "is it a good idea or not," "is there evidence," so basically evidence based thinking. I want people to try to develop a better ability to make decisions based on evidence.
SM: What legacy do you hope to have at Hills?
MS: I just hope that people think "yeah, he made a difference in some lives" because that's what it is all about. That is what any good teacher cares about; it's just making a difference in the lives of young people.
SM: What will you miss the most after leaving Hills?
MS: The students. Hands down, without question, the students. That's the best part of teaching: the interactions in the classroom, the excitement for learning, and for having fun and learning at the same time.
Leave a Comment
More from the contributor(s):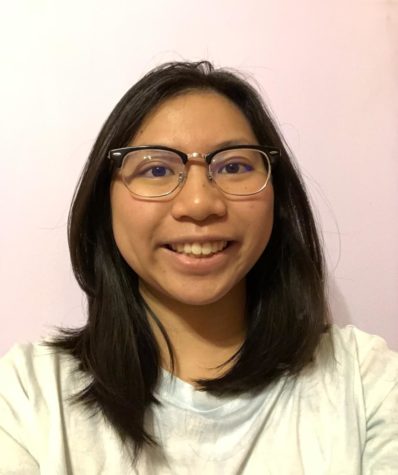 Sabrina Moe, College Corner Editor
Sabrina Moe is a Hills senior. She joined the Trailblazer her sophomore year as a staff writer and edited for the In-Depth section her junior year. This year, Moe is eager to edit for the College Corner section and to manage college news among the Hills community.

Fun fact: Moe enjoys listening to various genres of music, especially music from the early 2010s.