Staff achievements, state testing acknowledged by BOE
The BOE also discussed committee matters and delayed capital projects.
The Pascack Valley Regional High School District Board of Education recognized staff achievements, listened to state test reports, and discussed committee matters at their regular meeting on Monday night. 
Patricia Corkery, the Executive Secretary to the Superintendent, and Marianne Simak, the Executive Secretary to the Principal at Pascack Hills, were recognized by the BOE for working in the district for 25 years. 
"The four individuals (the other two being from Pascack Valley) who have reached 25 years are the heart and soul of this district," Hills Principal Tim Wieland said, "They're amazing; they're what makes the district wonderful." 
Specifically, Wieland said that Simak "is an integral part of [the district's] administrative team."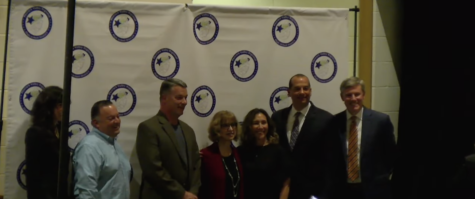 Superintendent Sarah Bilotti acknowledged the tenured staff in the district. From Hills, six people were tenured.
Vani Apanosian, Hills Special Education Teacher

Steven Casamento, Hills Guidance Counselor

Jamie Cohen, Hills Special Education Teacher

Vanessa Martinez, Hills Spanish Teacher

Tracy Ralph, Hills Learning Disabilities Teacher/Consultant 

Nicholas Scerbo, Hills Social Studies Teacher 
"Tenured truly means something to us here…Dr. [Barry] Bachenheimer (the district's Supervisor of Curriculum and Instruction) truly holds our staff to a really high bar," Bilotti said, "It's an outstanding accomplishment to serve our students."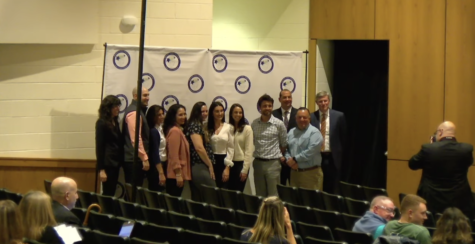 The following staff members were promoted to new positions in the district. 
Lisa Leili, former Teacher Aide/Site Mentor; newly Hills Main Office General Secretary 

Jill McCabe, former General Secretary; newly Administrative Assistant to the Superintendent
The last staff recognitions were for those who are new to the district this year.
Dave Asani, Hills Night Custodian

Florian Caco, Hills Night Custodian

Genci Gega, Hills Night Custodian

Megan Graziano, Supervisor of Instruction for Science and Technology Education

Kimi Ismaili, Hills Night Custodian

Dilma Panarello Siempra, District World Language Teacher

Alexa Petzold, Hills Guidance Counselor

Derek Piccini, Hills Assistant Principal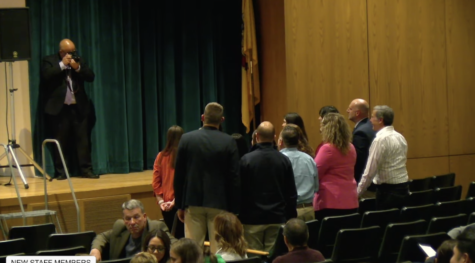 Wieland commented on Petzold and Piccini being new to Hills. He said that it feels like Petzold "has been on [the Hills] staff for a while" and that Piccini "has already immersed himself in [the Hills] community by attending many Hills events." 
Bachenheimer reported on state testing later in the meeting. For SAT, ACT, and AP testing, rates have been "holding steady" according to him, with some fluctuations due to postgraduate schools being test-optional for students. 
The same rates have applied to the New Jersey Student Learning Assessment (NJSLA) and Dynamic Learning Maps (DLM). It was reported that the expectations were met, if not, exceeded by students in the district most of the time. 
Bachenheimer noted that the New Jersey Graduated Proficiency Assessment (NJ GPA) was a "pilot test." The data showed that 76% of students at Hills are ready to graduate while 50% of students in the state are ready to graduate; however, 100% of Hills students graduate each year.
The committees under the BOE for aspects such as policy, finance, and curriculum have started meeting via Zoom. One aspect under finance that is currently being discussed is acquiring property across the street from Hills. The Finance Committee will be meeting next week to further discuss it. 
Some volunteers and assistant coaches were approved for Hills athletics. They include the following. 
John Dinkey, Assistant Softball Coach

Lindsay Runge, Assistant Softball Coach

Kaitlin Higgins, Assistant Bowling Coach

Gerald Mercandante, Assistant Softball Coach

Brad Christie, Wrestling Volunteer

Bruce Wacha, Wrestling Volunteer 
Hills student representative Olivia Ge gave her monthly report at the meeting. She discussed updates in sports for tennis, soccer, and football, the PSAT administered for juniors on Oct. 15, and a technology workshop for Spanish-speaking parents. 
One final item discussed at the meeting was the delay in some of the district's capital projects. Some have been delayed for two years due to price increases and not enough money in the budget, such as roof repairs. More money is subject to be approved at the next meeting and projects such as the roof repairs have been added into the 2023-24 budget. 
Leave a Comment
More from the contributor(s):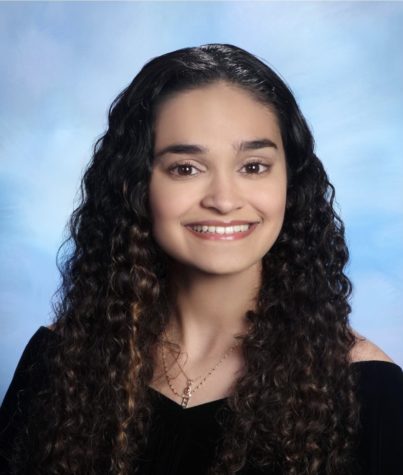 Briana Keenan, Editor-in-Chief
Briana Keenan is a senior at Hills. She joined the Trailblazer her freshman year as a staff writer and edited for the In-Depth and School News sections her sophomore and junior years, respectively. This year, Keenan is looking forward to being the publication's Editor-in-Chief and continuing to write, edit, and manage stories for the Hills community.

Fun fact: Over the summer, Keenan went to the School of the New York Times for two weeks.