Lorrie Sandhage named Teacher of the Year
She has been teaching physical education, health, and driver's education at Pascack Hills for 19 years.
Lorrie Sandhage teaches physical education, health, and driver's education at Pascack Hills. She started teaching there 19 years ago and was recognized as this year's Teacher of the Year.
"I am so grateful to be considered for such an honorable award. [It's] such a great feeling to be thought of in that way," she said.
Prior to college, Sandhage knew that she wanted to be a teacher; however, she didn't know what area of study she wanted to teach in. During college, she realized that she wanted to teach in a high school. 
"The summer before college, my high school volleyball coach asked if I wanted to be her assistant for a club team. She also happened to be a physical education teacher, and became a role model," she said. 
While in college, this experience reinforced this idea. 
Outside of the gymnasium, Sandhage teaches sophomores every year in driver's education. She mentioned that preparing them for their written exams and seeing them pass is a gratifying feeling for her. 
"Watching my students pass the New Jersey State Driver's Education Exam is something I look forward to every year. Witnessing the excitement and happiness that goes along with passing is such a joy," she said. 
Hills junior Joe McNeice talked about how Sandhage helped with his driver's education exam. He said that the Kahoots she made and practice quizzes that she posted on her Canvas page are "how [he] passed the driver's education test." 
Sandhage elaborated more on the variety in her day to day of teaching.
"My day is split between being in the gym and [the] health room. It changes constantly. Some days I am outside, others days in the gym or classroom," she said. 
Some of Sandhage's other students shared their experiences having her as a teacher. 
"She's just an amazing teacher; she's so supportive and the sweetest person. She's definitely made me feel comfortable in her class," said Hills junior Cecelia Hadges. 
Sophomore Miranda Maglio added, "She has been a wonderful physical education teacher since my freshman year and has taught me a lot of great things." 
McNeice also talked about his experience having her as a physical education teacher. 
"She helps me with anything I need and helps me with any [injuries]," he said.  
Sandhage ended with advice for those that are considering being a teacher.
"Teaching can be a very rewarding experience as well as a challenging one. If you have the heart and passion for teaching, do it. There is nothing better than seeing other people succeed because you were able to provide them with opportunities to do so," she said.
Leave a Comment
More from the contributor(s):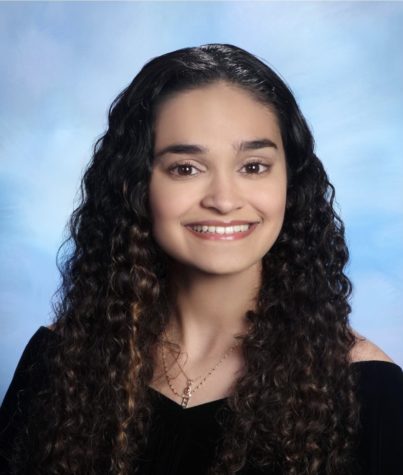 Briana Keenan, Editor-in-Chief
Briana Keenan is a senior at Hills. She joined the Trailblazer her freshman year as a staff writer and edited for the In-Depth and School News sections her sophomore and junior years, respectively. This year, Keenan is looking forward to being the publication's Editor-in-Chief and continuing to write, edit, and manage stories for the Hills community.

Fun fact: Over the summer, Keenan went to the School of the New York Times for two weeks.