BOE approves budget, recognizes staff
They also approved the resignation of Adam Ballard, science teacher at Pascack Hills. 
On Monday night, the Pascack Valley Regional High School District Board of Education listened to the 2023-24 school year budget presentation and discussed agenda items. 
The BOE approved the 2023-24 budget and Board meeting schedule. They also approved the resignation of Adam Ballard, science teacher at Pascack Hills. 
Later in the meeting, BOE representative Olivia Ge gave her monthly student report. She discussed the Hills-Valley Coalition (HVC) spring event on April 12, the annual Talent Night on April 13, and the National Honor Society (NHS) induction for Hills juniors. She also discussed recent staff and athletic achievements.  
BOE members also listened to comments from a Montvale resident regarding the board meeting schedule. She mentioned her concerns about dates coinciding with K-8 Montvale meetings. Superintendent Sarah Bilotti welcomed anyone with a question or concern to reach out to the Board office. 
At the end of the meeting, the BOE briefly discussed old and new business. 
In regards to old business, BOE member Kristin Martin thanked the staff and teachers for their hard work. She referenced the district's ongoing goal to "create students who are ethical and global citizens." 
"I do see this happening in many different ways…our school is always alive," she said. 
BOE member Michael Weaver also thanked Robert Donahue and Business Administrator Yas Usami for their dedication to educational goals. In response, Usami described the support they received. 
"It is definitely a team effort," he said. 
Leave a Comment
More from the contributor(s):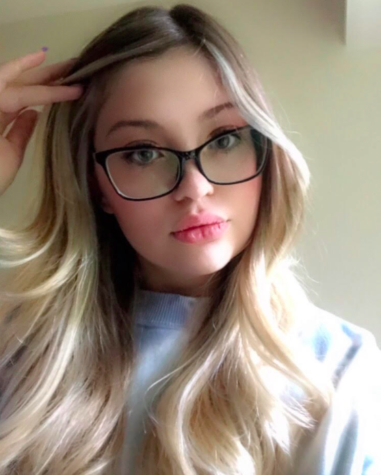 Kaitlyn Verde, School News Editor
Hills junior Kaitlyn Verde is eager to be a part of the Trailblazer for another year. She joined the publication her freshman year as a staff writer and edited for the Arts & Entertainment section her sophomore year. This year, Verde is looking forward to being the School News Editor alongside assistant editor Olivia Ge and to continue covering breaking news stories among the Hills community.
Fun fact: Verde owns over 800 books and enjoys being a library volunteer in her free time.