John Dinkey to retire from Pascack Hills after 21 years
He was interviewed by the Trailblazer about his retirement.
After working at Pascack Hills for 21 years, John Dinkey is retiring at the end of the 2022-23 school year. He has taught photography, ceramics and sculpture, painting and drawing, and several Advanced Placement (AP) courses. 
Dinkey began working at Hills in 2002 as an art teacher. Throughout his total of 34 years in education, he has taught at the high school and collegiate levels. He was interviewed by the Trailblazer about his retirement. 
Kaitlyn Verde: Why did you decide to retire this year?
John Dinkey: Health reasons. 
KV: What has been your favorite part of teaching?
JD: 3 o'clock. [laughs] Just new projects, seeing kids work on things. 
KV: How has Hills impacted you throughout your career?
JD: It's made things easier in terms of working with kids, coming up with projects and ideas and working with the other art teachers. And just the overall environment has been really positive. 
KV: What legacy do you want to leave behind?
JD: Just that kids appreciate art and learn how to do things for themselves. They have the skillset to make things on their own. 
KV: What will you miss most about Hills?
JD: My cohort, Mrs. Garretson. The kids over the years that I still [keep] in contact with. And just meeting new kids. 
KV: Do you have any advice that you want to give to incoming students or staff?
JD: Just work. Always work. If you are going to do anything in life, go full out. Don't do it half a****. Do a good job and you'll always appreciate what you do. And other people will appreciate what you do. 
KV: What are your plans after retirement?
JD: Travel, do my own art. That's about it really…tables, paintings, some wooden sculptures. Things like that. 
KV: Do you have any final words?
JD: Just work hard, appreciate everything around you. And be nice to people, alright? 
Leave a Comment
More from the contributor(s):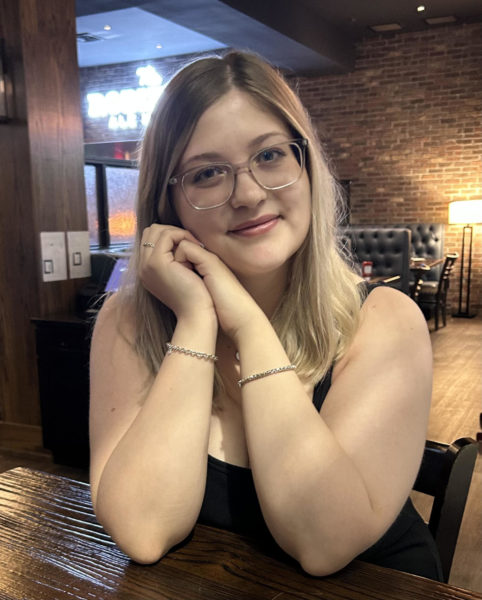 Kaitlyn Verde, Editor-in-Chief
Kaitlyn Verde is a senior at Hills. She joined the publication her freshman year as a staff writer and edited for the Arts & Entertainment and School News sections her sophomore and junior years, respectively. This year, Verde is excited to be the Trailblazer's Editor-in-Chief alongside Olivia Ge and report for the community with Hills Pride.

Fun fact: Verde enjoys reading in her free time, and her favorite book is "The Invisible Life of Addie LaRue."