It's a Cowboys Nation: Hills' Successful Basketball Season
With the boys 25-5 and girls 17-10, both Pascack Hills basketball teams had incredible seasons in the 2014 year. Of course, the success of both teams was a result of hard work and dedication, but most of all, what seemed to really contribute to their success was the closeness of the players on and off the court.
"They were as close knit a group of kids as have ever been around in my thirteen years of coaching and I think that their relationship off the court helped with our success on the court," said Coach Kirkby about the boys' team. "They were truly unselfish in playing together and it showed in how they gelled as a unit."
Similarly, Coach Ernest said of the girls' team, "As the season went on, they grew closer and closer and that helped down the stretch as we got to the semi-finals."
The chemistry on and off the court of both teams was what contributed most to their success throughout the season.
With four State Sectional titles in a row, it is clear that the boys' basketball team is no stranger to success. The girls, who made it to the semi finals this year, are in the same boat.
This year, the boys' team has twelve seniors: Robert Tonelli, Gavin Murphy, Nick Hallowell, Jordan Lazarus, Noah Tucker, Andrew Nathin, Eric Mogilevsky, Tommy Readie, Ben Wolfin, Michael Guzman, Brett Weinstein, and Ethan Strauss.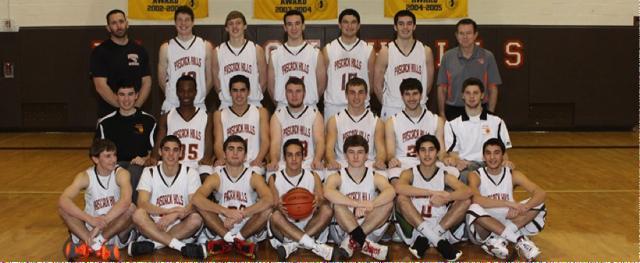 The girls' team has five graduating seniors: Taylor Hedrick, Devon Willock, Kayla Strick, Liz Cieszko, and Brianna Musco.
Even though both teams are losing a number of talented seniors, everyone is confident that Hills' winning tradition will continue for years to come.
Leave a Comment